The new product publicity meeting was held in Sao Paulo, Brazil
In recent years, the global optical fiber cable market is underway to carry out the construction, as the world's fifth-largest telecoms markets of Brazil, as the government increased the Internet penetration push broadband network construction, the country's telecom network construction has made significant results. As the Komshine optical communication important partners in overseas markets, the two sides have been continuously strengthen cooperation relations, Komshine sales team to Sao Paulo, Brazil, aimed at customers spread Komshine brand concept, and new product information.
Oct. 23th,Komshine carried new products, optical test instruments, tools kit to Sao Paulo, Brazil to carry out communication and learning meetings with local dealers, such as OTDR QX70, FOCP(optical connector cleaning platform), KIP-600V(optical connector detector), optical fiber cleaning tool kits.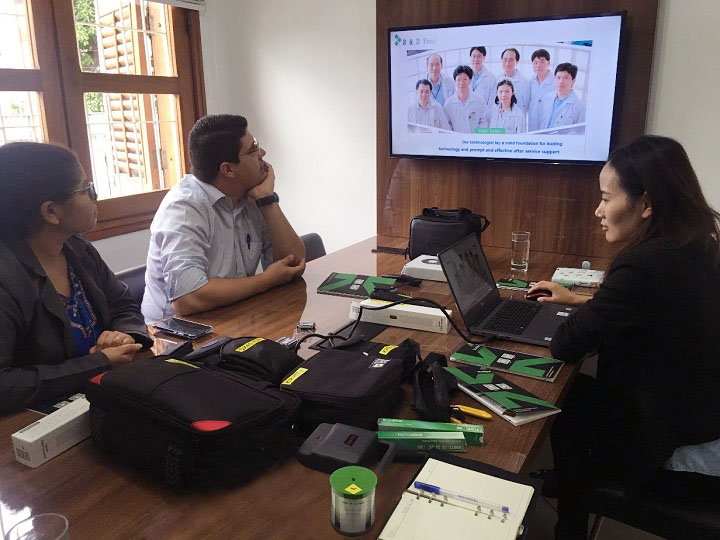 On communication meeting, Komshine's head of the foreign trade sales in view of the present company profile made the overall introduction, including the company's research and development team, warehousing logistics and operations such as sales team, let the agents feel it has a strong research and development of product innovation ability and the strong strength of enterprises, but also further promote the agent for the good brand of understanding, each other to strengthen the deeper cooperation in the future. At the meeting, local distributors in Sao Paulo, Brazil actively discussed and communicated with us, and reflected the actual use of the Komshine optical communication products in the local area, which were favored by local front-line engineers and telecom operators.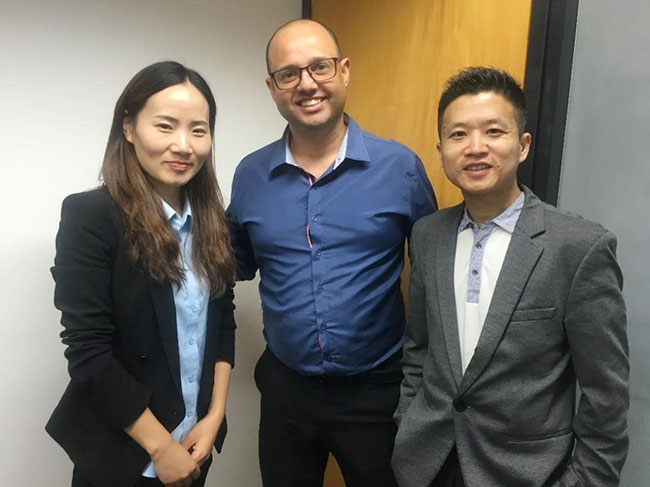 The new product KIP-600v optical fiber connector detector was deeply concerned by the dealers attending the conference. This product is one of the new optical fiber detection series products launched by Komshine this year. The recognition accuracy < 1 um, can support 400 times magnification, 3.5 -inch high-definition LCD display, easy visible face but also avoids the visual fatigue, make it efficient relaxed, its optical testing can be applied to the FC/SC/ST/LC a variety of optical fiber interface, KIP - 600 v face detector can also support real-time video and extend the TF card, support data playback, convenient record check test data; 4000mAh lithium battery, can support 20 hours of lasting life, silicone jacket dust and fall, even in bad working conditions can also reduce the damage caused by collision fall. So KIP-600v connector detector detection effect? Match auspicious fiber cleaning products, can ensure the end face of the fiber spotless.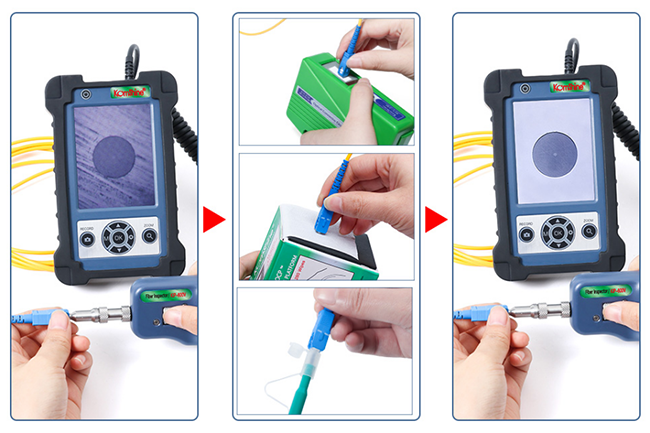 As a professional manufacturer of optical communication detection in China, Komshine optical communication constantly breaks through innovations and gets close to market demands, helping promote the development of optical fiber measurement and cleaning detection products. Meanwhile, it further promoted the communication power and influence of KomShine brand in Brazil, laying a solid foundation for the market development in South America.