The 21st CIOE 2019 was held, Komshine products emerging in endlessly
On September 4, the 21st China International Optoelectronics Expo (CIOE) opened,It is understood that this expo brings together more than 3,000 global exhibitors, with a total exhibition area of 160,000 square meters, which can be described as a grand event in the photoelectric industry. As the highlight of the optical communication exhibition, the comprehensive display of optical communications industry showed fiber optic cables, optical sensors, chips, optical devices, testing equipment, optical network equipment.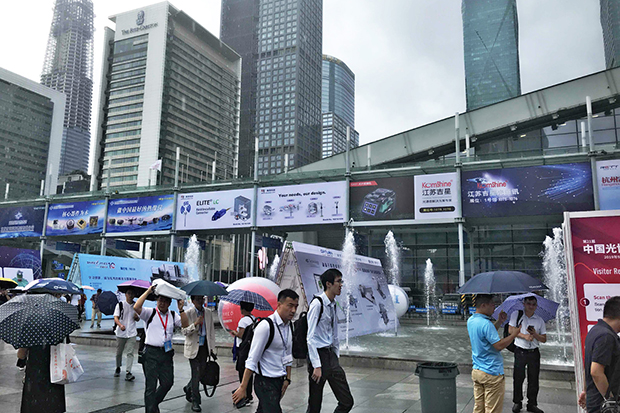 In Komshine booth(1075-1076), our stuff has put the new products in order,optic fiber identifier——KFI-40,OTDR——QX45,optic fiber connector detector——KIP-600V, and fusion splicer—— GX37.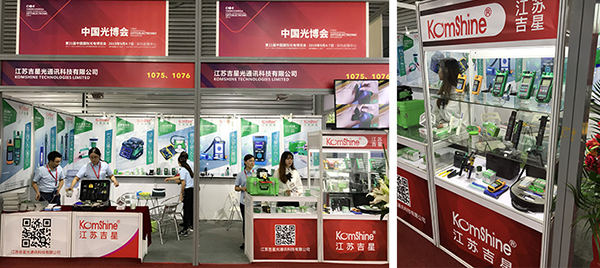 On the exhibition, a lot of new products are visited by the attention of exhibitors, in view of fiber cleaning, Komshine launched connector detector KIP-600v aroused the interest of the exhibitors, and began to study how to operate it. At the scene, the classic welding machine also received attention, this four motors fusion splicer is not only efficient, but also very easy to use, many international buyers began to conduct simple imitation operation under the guidance of the staff.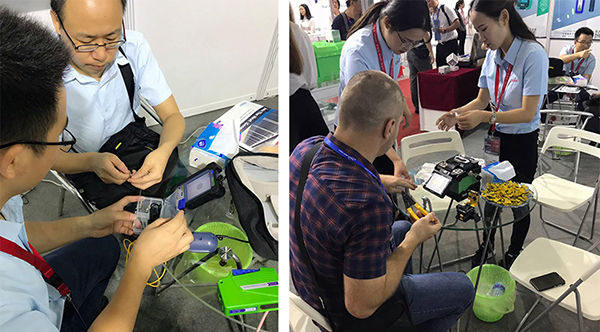 In order to prepare for this activity, Komshine brought such as fiber fusion series, end cleaning series and optical power detection series dozens of product categories, many customers want to more detailed understanding of product functions and product details, staff opened video for them to explain.
PS,Komshine made a high-definition video for each product , show the powerful product function, from the point of view of communication novice to guide the operation, let everyone into a very clear understanding of the product, understand the operation method, quickly into the working state.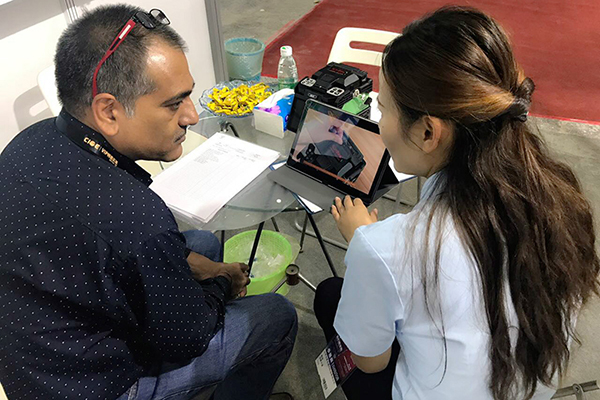 Iterative upgrade of the Internet in recent years, skills to the operation of the optical fiber has a higher demand, there are many factors to consider in the design of the product, such as in the actual operation need a lot of tools, if forget one of them will bring great difficulties to fiber optic work, toolbox offer a variety of tools, save your time.
Optical fiber operation is often ignored by people is the cleaning of the end, many people on the site of clean cognition still stay in the clean fiber above, in fact, the end cleaning needs professional tools, at the same time in the operation to consider how to save materials, Komshine cassette type of end cleaning is a good solution to this problem.