Welcome Chilean agent visited Komshine
In mid-August, Chilean agent came to China visit Komshine, know more about the Komshine product line such as OTDR, optical power meter, the two sides have conducted a product such as product features, use learning communication meeting, agents with the good leadership on how to further expand bilateral cooperation were discussed.
The visit of Chilean agents not only deepened mutual understanding but also contributed to the in-depth cooperation between the two sides, which is of great help to Komshine to further develop the South American market.
General manager Wang ofKomshine project department led the Chilean guests to visit the company, and briefly introduced the environment of Komshine, the company's operation status, various series of optical communication products, product assembly lines, product research and design, factory productivity and other conditions.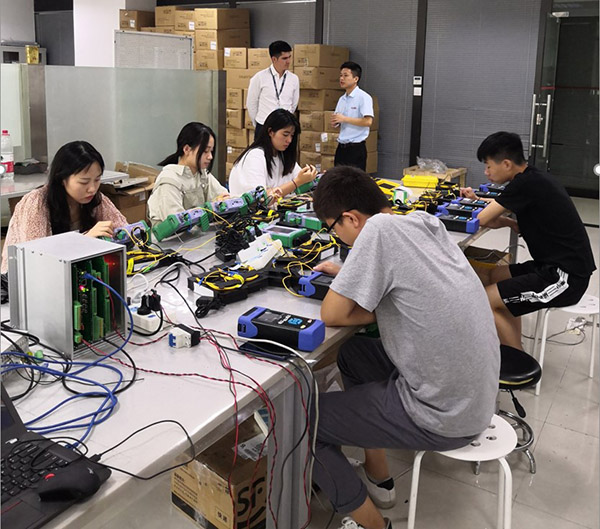 Manager Wang specially held a product study to communicate meeting for Chilean agent, on the meeting basically introduced the optical communication new product that Komshine releases recently, and famous product function characteristic, use method...
Chilean agents actively ask questions and speak at the meeting, and combined with the practical situation of Chilean engineers, to make a presentation.
Mr. Wang answered the questions of the guests one by one, and the colleagues at the meeting have recorded the actual situation reflected by the customers, which has a lot of reference value for the future product upgrade of Komshine.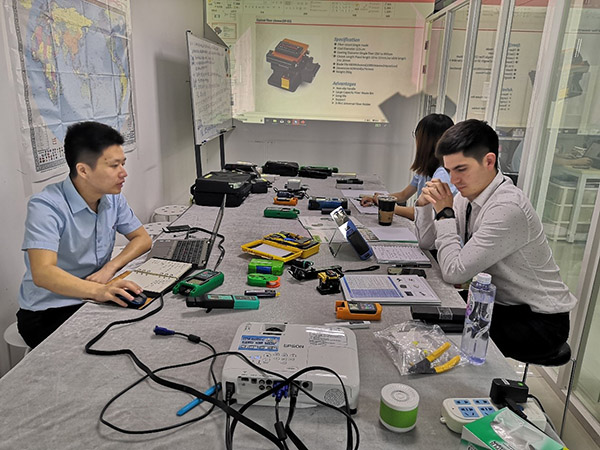 Chilean agents have been cooperating with Komshine for more than five years, and have given full recognition and evaluation on Komshine's brand influence, product quality, and product cost performance.
In the local area, Komshine's optical fiber fusion splicer, optical power meter, OTDR, and other products have been favored by front-line engineers.
Through this visit, Chilean agents more affirmed the brand strength and product quality of Komshine, but also for the future long-term cooperation to lay a solid foundation。
Komshine optical communication technology CO., LTD. is a high-tech enterprise integrating research and development, production and sales. It owns a series of optical communication products, such as optical fiber fusion splicer, optical fiber measurement, end cleaning, etc. The products are complete and cost-effective, and have been praised by agents and users at home and abroad for many times.
"Specializing in communication, sharing wonderful" is the goal of all Kosmhine people to work together, at present, Komshine is constantly improving the after-sales service system, maximize to provide customers with intimate after-sales service.
Choose Komshine, choose the profession.