New concept | Back-clamp Mini optical power meter is online
"Optical power meters" are too familiar to communicators. There are dozens of brands of optical power meters on the market, but the appearance of optical power meters is similar. It has a somewhat uniform sense of sight, which not only makes people easy to see Fatigue makes it easier for users to make choices difficult.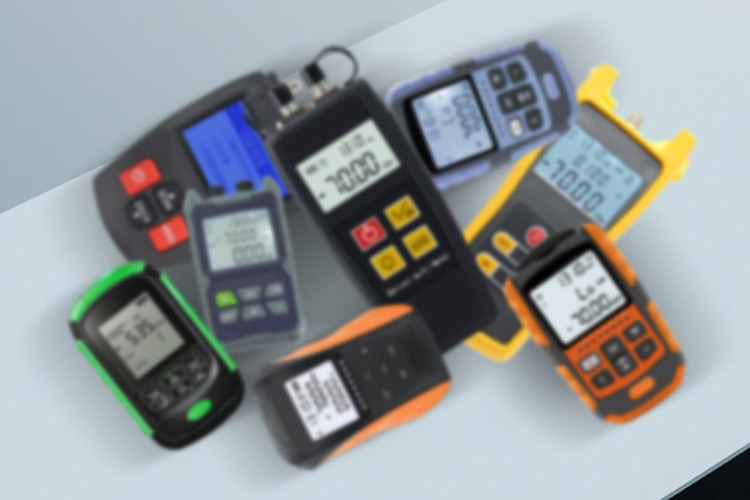 As a correspondent, have you ever had such a similar experience? When you go out to work, you carry a lot of fiber optic tools in your bag, and you need to look for it when you use it. It feels very inconvenient? The optical power meter is often turned on by mistake in the toolkit, resulting in no power during critical use, which is annoying? Most laser protective covers are made of plastic, which is easy to break? Is it easy to slip out and fall when putting in a pocket when testing in a computer room? When working outside, I often forget to put the optical power meter back in the tool bag when it is used up, and it is easy to lose it?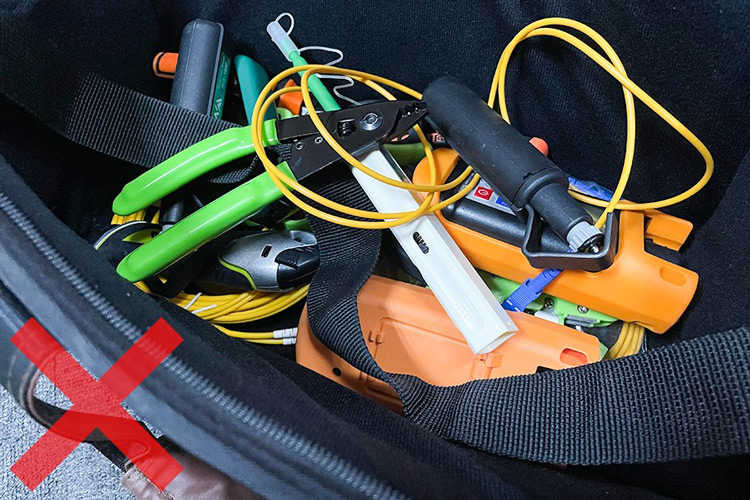 In order to help users solve these problems, the KomShine R&D team takes "minimalism" as the design concept. To solve the problems of easy loss of optical power meters, inconvenience to carry out, and poor protection of laser dust caps, has launched a back-clamp Mini light. Power meter KPM-11M~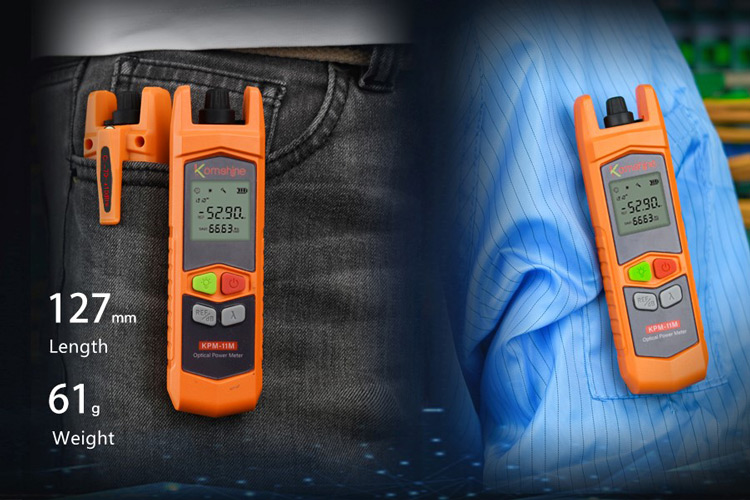 "The appearance is simple but not simple" This is the "soul" given to the KPM-11M by the designer. Its body design meets ergonomic requirements, and its size is small and exquisite; the back-clamp-style "heart-warming" design allows you to work when you go out. Clip the jacket pockets, clip the trousers, clip the belt... Carry it with you, so you don't have to worry about "seizing" a position in the tool bag anymore.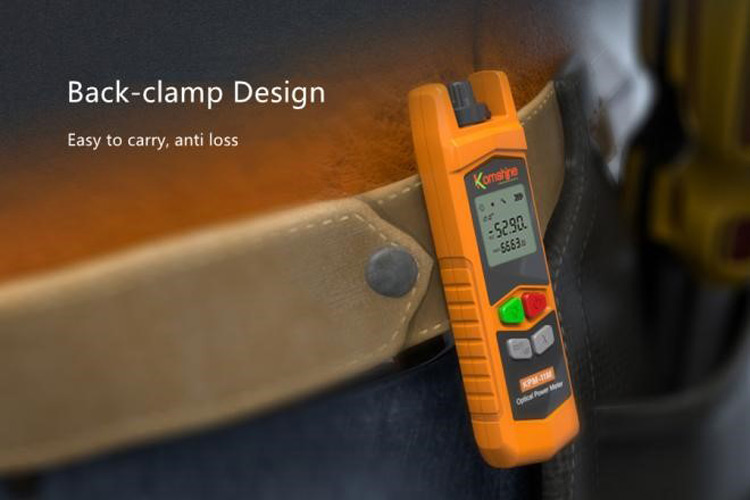 KPM-11M responds quickly during detection, with a measurement error of ±0.2dB, and it also has seven-wavelength test options. The [λ] button can switch between different wavelengths with one key, making the fiber measurement of the communicator faster.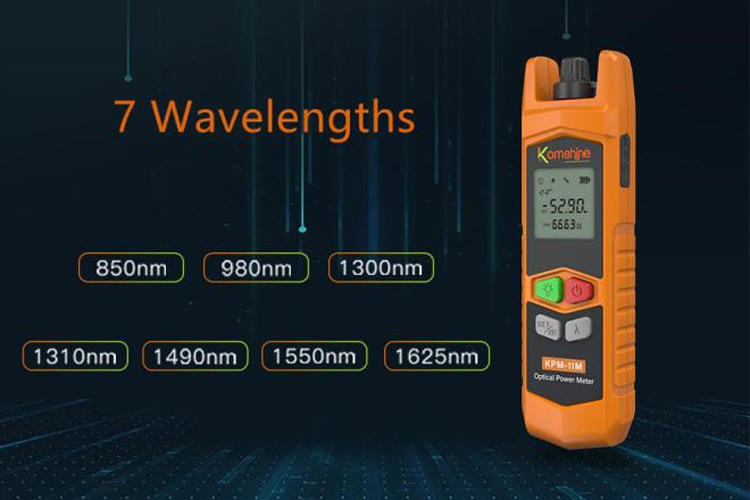 It is believed that many communicators are also an important reference factor when choosing optical power to time the standby time.
For this reason, KPM-11M optical power meter can completely solve your worries from two aspects: power saving and fast charging.
KPM-11M can be divided into rechargeable lithium battery type and dry battery type, users can choose according to actual needs. Take the KPM-11M rechargeable model as an example. Its built-in 1000mAh lithium battery is more durable than ordinary batteries, can last for a long time, and ensure safe use; not only that, the USB interface is more convenient to charge, and it supports current mainstream charging devices, such as power banks and computers. , car chargers, adapters, etc.
The optical power meter in the toolkit is easy to be accidentally touched to turn on and waste electricity, leading to no electricity during critical use? KPM-11M helps you eliminate this problem. Its design has an automatic shutdown function. Short press the power button to turn on the power saving function by default. It will automatically shut down after 15 minutes of no operation to prevent waste of electricity; in the button design, KPM-11M uses a hidden type button, that is, it is not easy to accidentally open the button, which is put in the tool bag or the pocket of the clothes.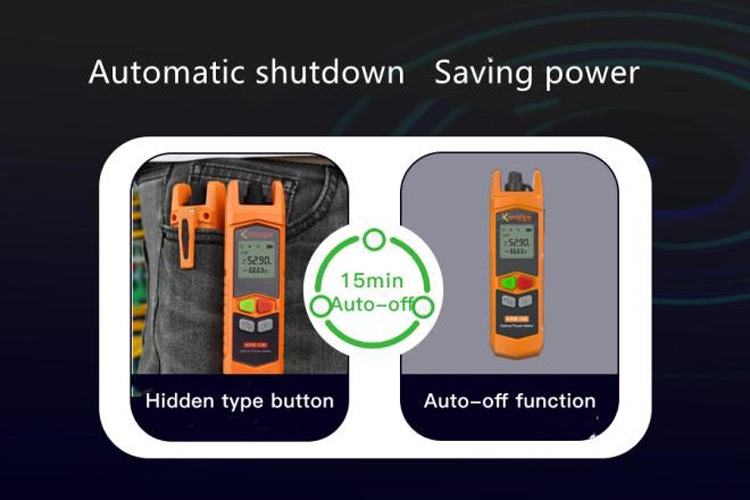 KPM-11M is equipped with LED lighting, which can be used with one button to turn it on, which facilitates the user to check the line in the dark environment and doubles the efficiency of the inspection operation.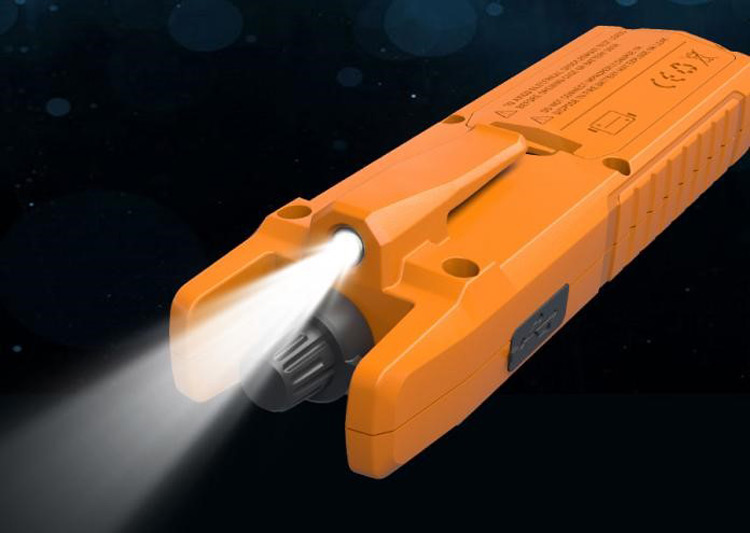 KPM-11M adopts a 2.5mm universal interface design, supports three common optical fiber interfaces of SC, FC, and ST, which can meet the measurement needs of current communicators.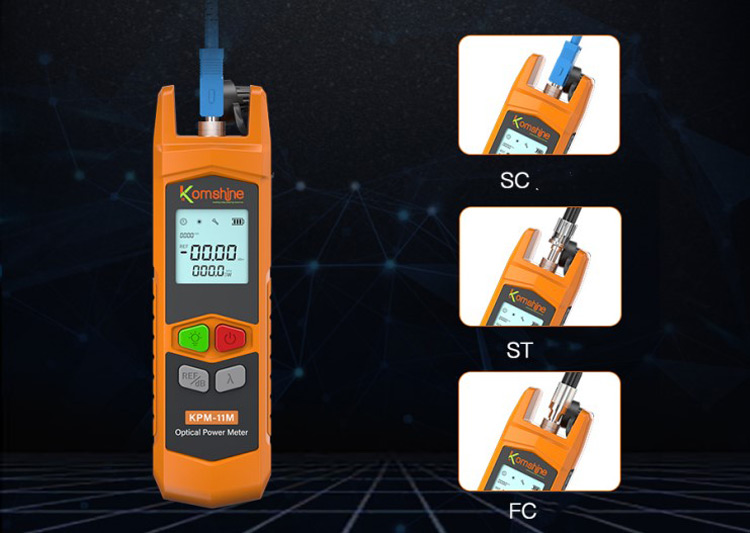 How to calibrate the power meter, the following picture will tell you.