KomShine optical visual fault locator KFL-11M will release soon
At present, the development of global 5G network construction has entered a fast lane. At the same time, the competition in the domestic optical communications industry is becoming increasingly fierce. In the development of enterprises and industry competition, "innovation" is particularly important. Since its establishment, KomShine has always been guided by "technology and innovation", focusing on the research and development of optical communication products. Today, KomShine has developed dozens of products in multiple series of fiber fusion splicing, fiber measurement, end-face inspection and cleaning, and they are exported to Europe, North America, South America, Australia, Africa and other regions. In order to better meet the 5G era, KomShine will continue to make efforts in 2021, and new products will follow one after another - the mini VFL KFL-11M will be unveiled soon.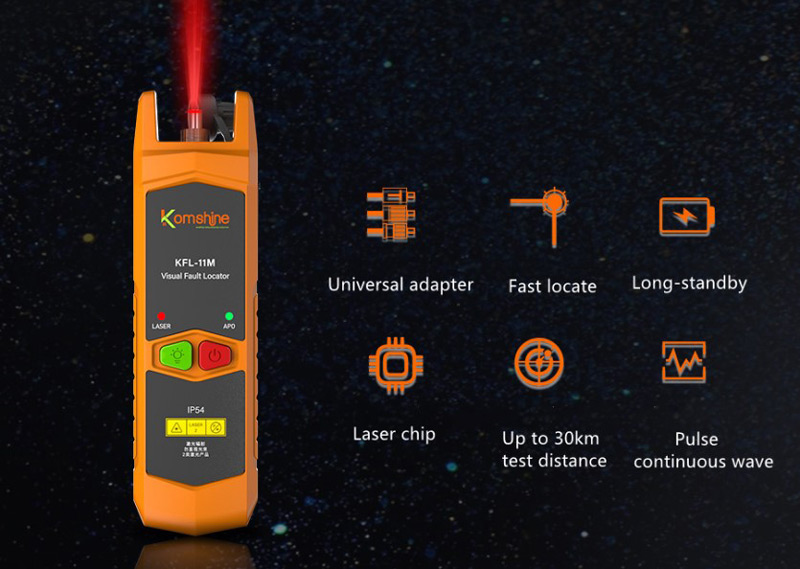 KFL-11M breaks the traditional design concept, adopts a new pocket design, the appearance is mini and exquisite, the orange-gray double-pin main body appearance, red and green buttons make it look simple and atmospheric; ergonomic design, one-handed holding and one-button opening.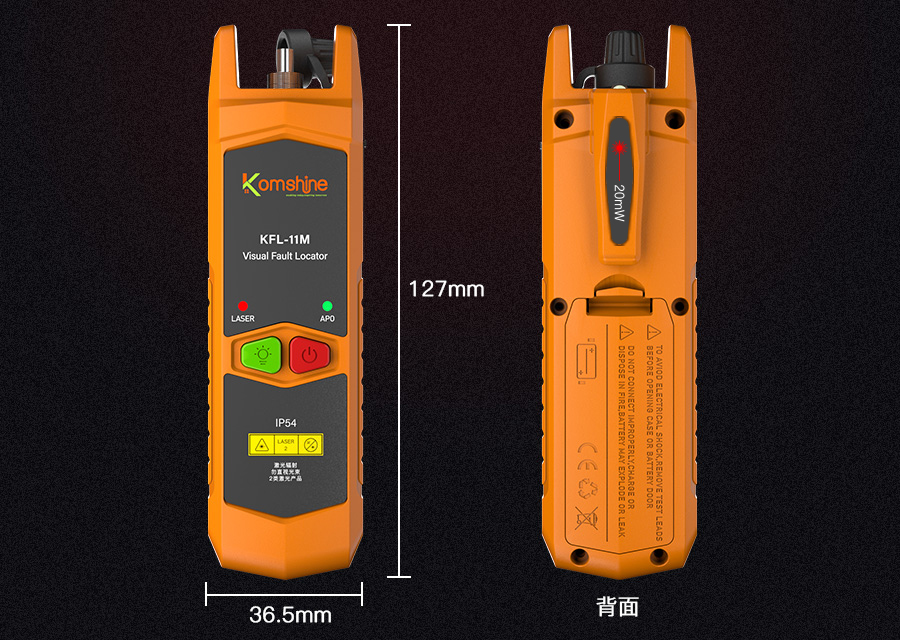 KFL-11M is equipped with a built-in high-quality laser, 650nm laser light is strong and stable, and the fiber penetration test distance is up to 30KM.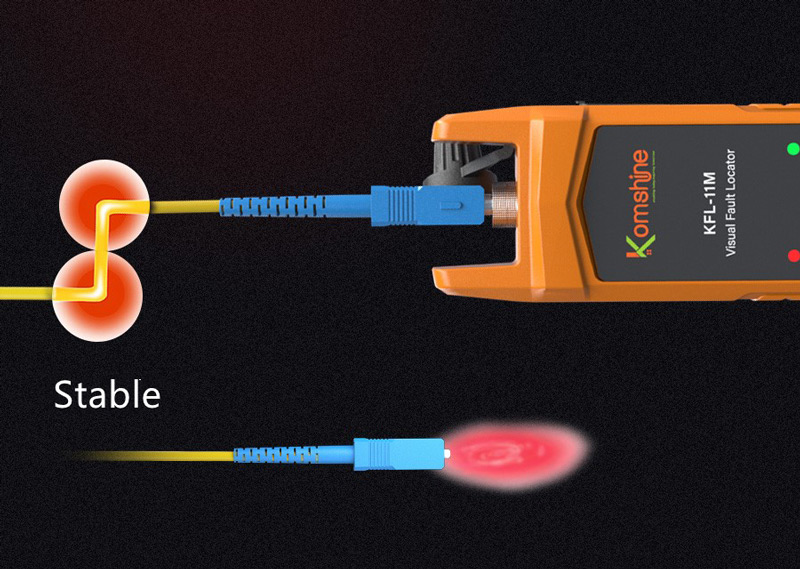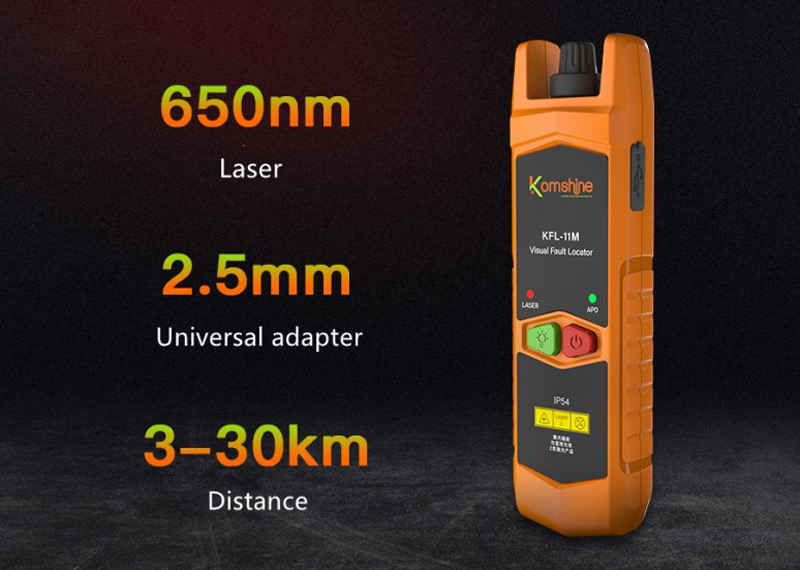 KFL-11M adopts a 2.5mm universal interface design, which is suitable for SC, FC, ST connectors; at the same time, in order to improve the cost performance, the adapter and ceramic core can be replaced, which effectively extends the service life of the VFL.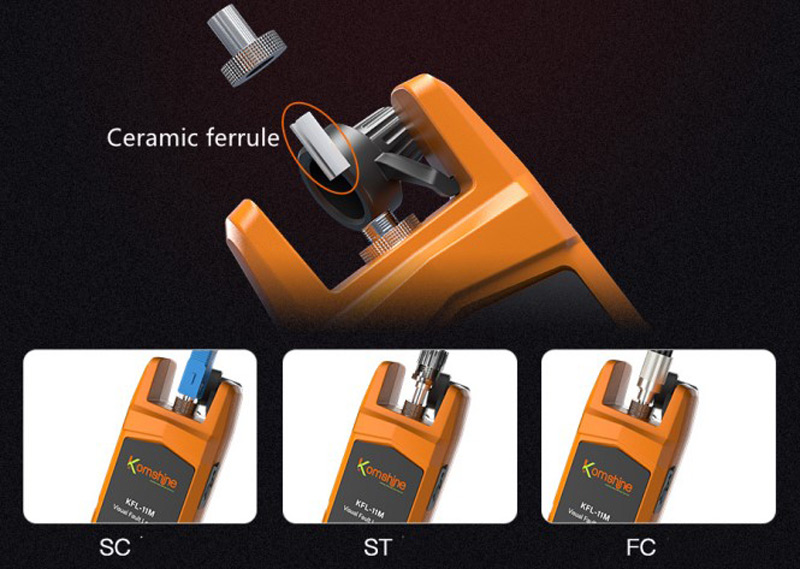 KFL-11M is equipped with high-brightness LED lighting, which can be used with one button, which greatly facilitates the user to check the line in the dark environment, and also doubles the efficiency of the inspection operation.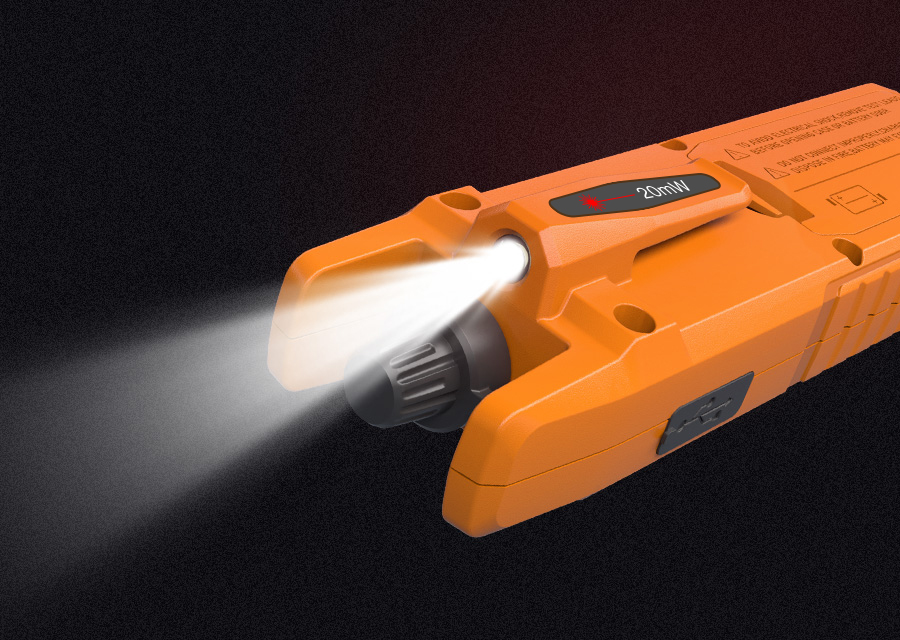 The KFL-11M has a built-in 1000mAh polymer lithium battery with long battery life, USB charging, and supports current mainstream charging devices such as power banks, adapters, car chargers, and notebooks, so you can use it without any worries. (KFL-11M has two models: battery model and rechargeable model, which can be selected according to actual needs).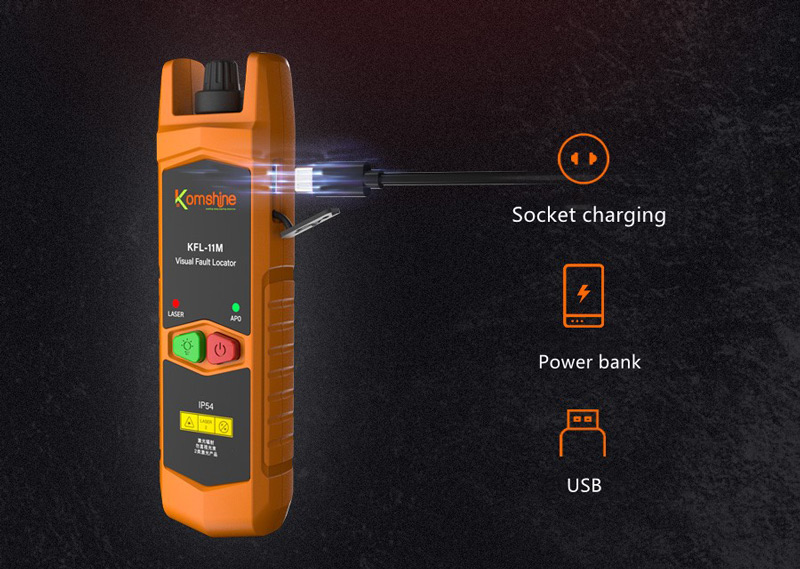 In order to make it easier for end users to use, KomShine is unique in the design of the KFL-11M, adding a back clip function, which is convenient and practical; it uses a silicone dust cap, which is not easy to break and is effective in dust prevention, fully and effectively protecting the laser.