KFL-11M Back Clip Visual Fault Locator
Visual fault locator is too familiar to correspondents! I believe that every communicator will always have one or two in his toolkit. There are dozens of VFL brands on the market, but in the appearance of red light pens, the brands are often similar, making users prone to visual fatigue when choosing.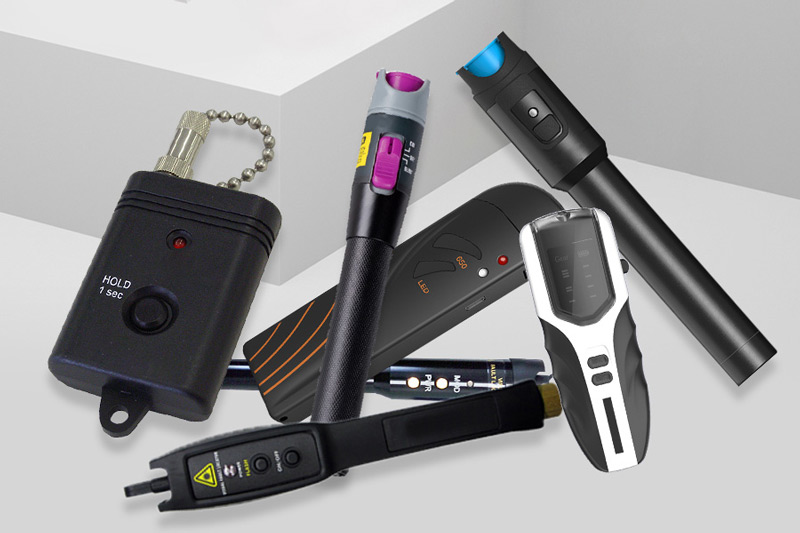 There are a lot of fiber optic tools in the tool bag when you go out to work, and you still need to look for it when you use the VFL, which is very inconvenient? The VFL in the tool kit is easy to be turned on by mistake, causing the waste of electricity? Most of the laser protective covers are made of plastic, which is poor in protection and easy to break? VFL are often easy to lose when going out to work, which increases the cost of the project?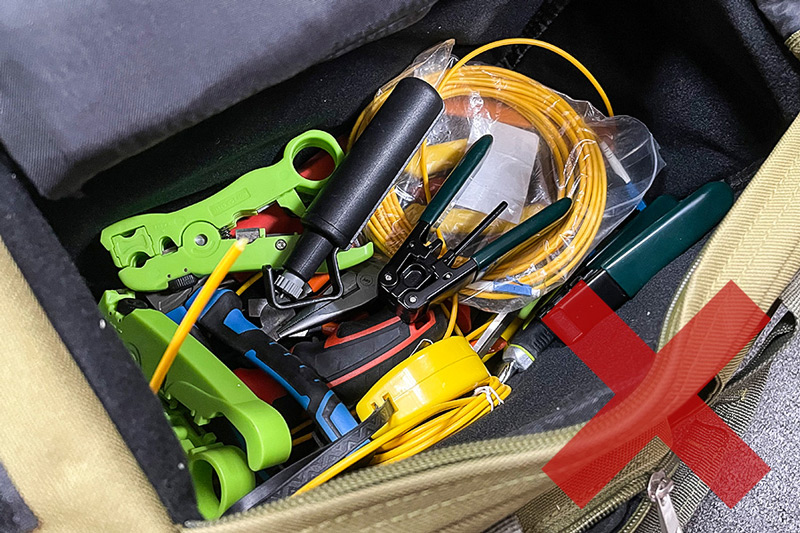 In order to help users solve this problem, KomShine adopts a new design concept to research and develop. For VFL anti-lost, poor protection of laser dust cap, inconvenience to carry, etc., has launched a clip-on mini red light pen KFL-11M.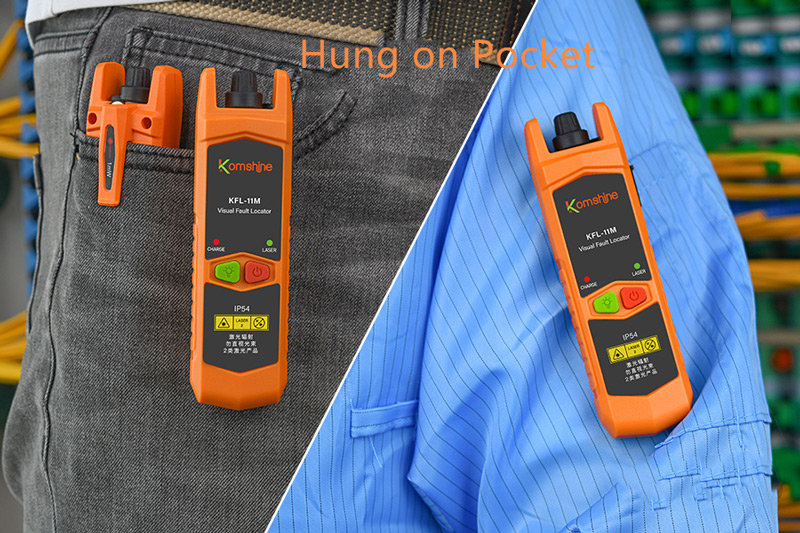 KFL-11M subverts the tradition, adopts a new type of back clip design, mini and exquisite. It is easy to carry when going out for work. It can be hung on trousers, cuffs, belts, or jacket pockets. You will never look for it in the tool bag when you use it. This greatly improves the efficiency of optical fiber inspection.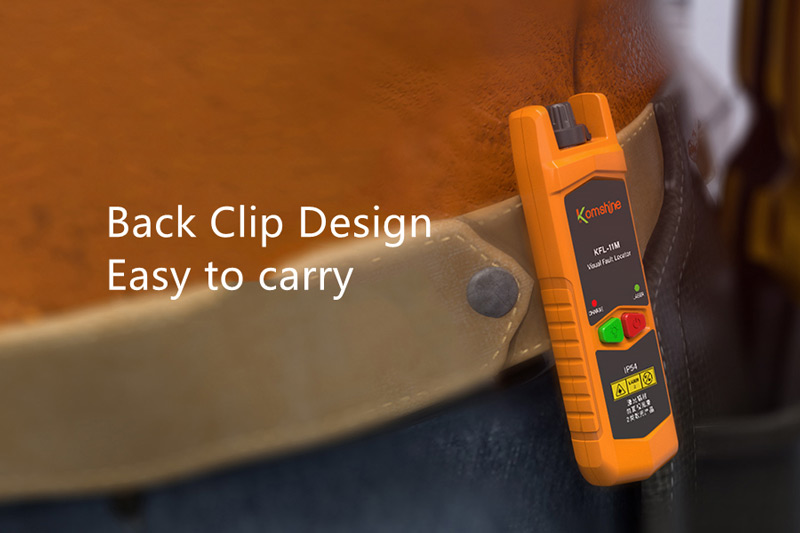 The KFL-11M body uses double color matching to make it look simple and elegant; the design is ergonomic, and it is comfortable to hold with one hand when using it.
In fact, what KFL-11M shows is not just a pure optical fiber inspection function, it is more to convey "happiness and responsibility", which is also the original intention of Kosmhine at the beginning of product design.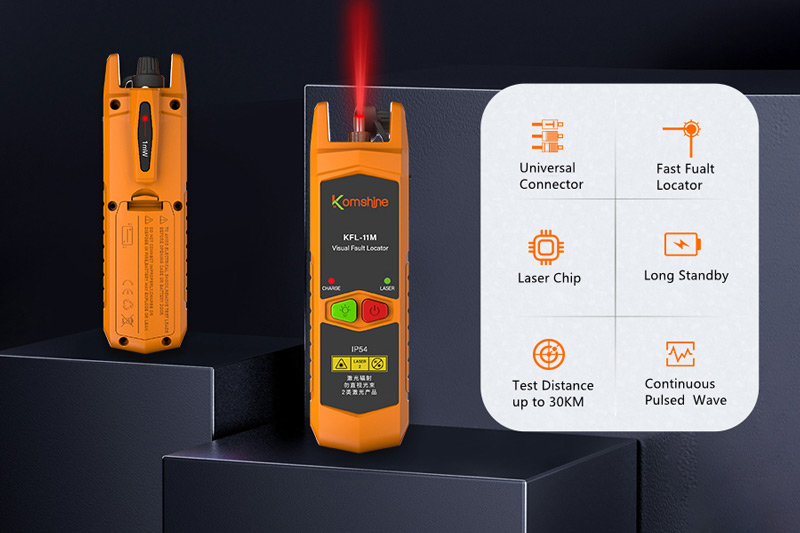 KFL-11M has a built-in laser chip and upgraded high-quality laser, which makes the light source strong and stable. The fiber penetration test distance is as high as 30KM. It can find the fiber in the computer room and find the fault in the line... so that the pressure of fiber optic cable detection, network construction and maintenance can be effectively ease.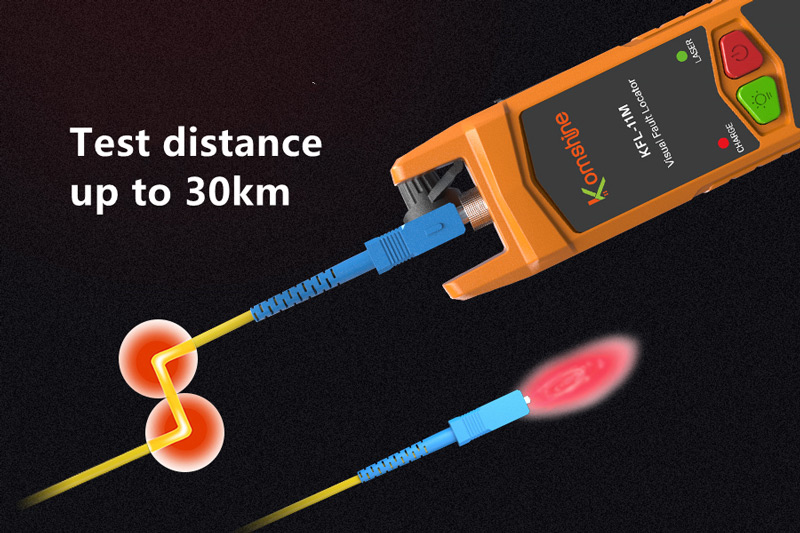 KFL-11M can be divided into rechargeable lithium battery type and dry battery type, users can choose according to actual needs. Take the KFL-11M rechargeable model as an example, the USB interface is more convenient to charge, and it supports current mainstream charging devices, such as power banks and computers. , car chargers, adapters, etc.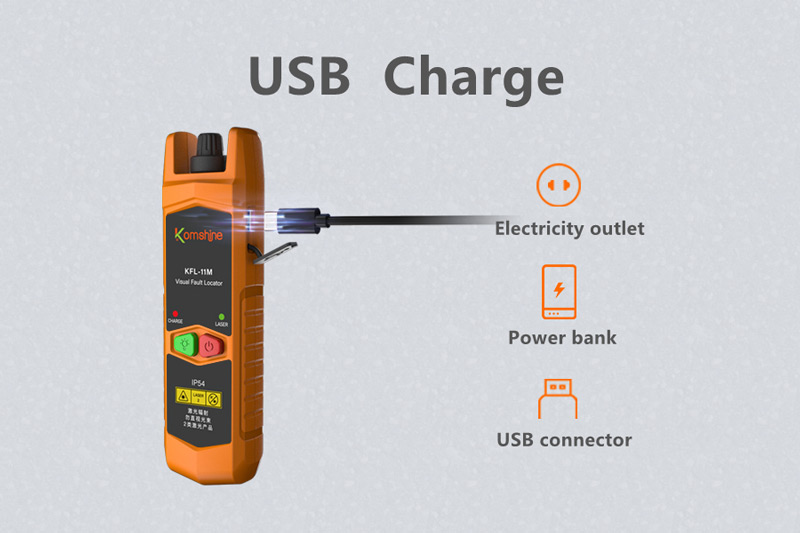 The optical VFL in the toolkit is easy to be accidentally touched to turn on and waste electricity, leading to no electricity during critical use? KFL-11M helps you eliminate this problem. Its design has an automatic shutdown function. It will automatically shut down after 15 minutes of no operation to prevent waste of electricity; in the button design, KFL-11M uses a hidden type button, that is, it is not easy to accidentally open the button, which is put in the tool bag or the pocket of the clothes.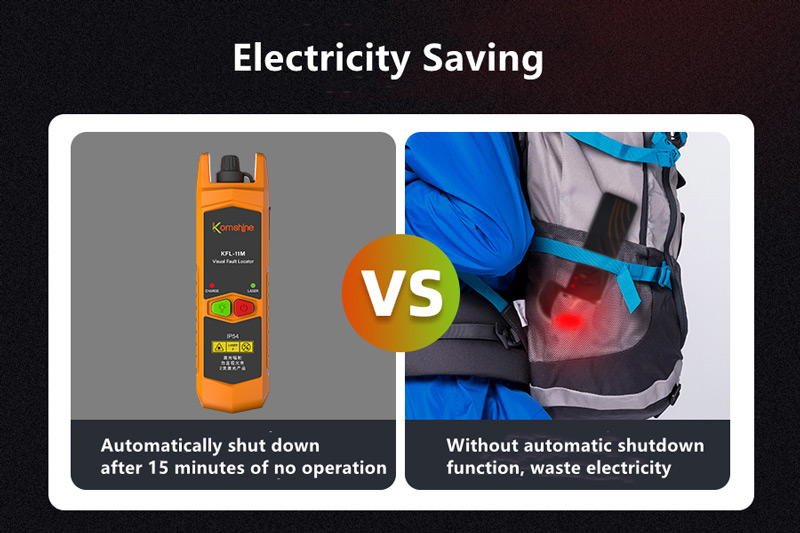 KFL-11Mis equipped with LED lighting, which can be used with one button to turn it on, which facilitates the user to check the line in the dark environment and doubles the efficiency of the inspection operation.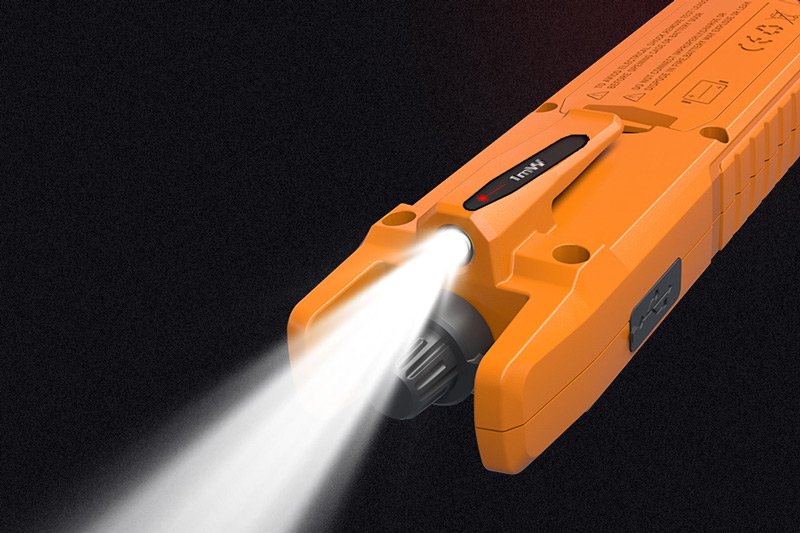 In order to meet the needs of multi-interface testing, KFL-11M adopts a 2.5mm universal interface design, which can meet the testing needs of SC, FC, ST and LC (optional) interfaces; in order to provide product cost-effectiveness, KFL-11M ceramic ferrules can be replaced by users.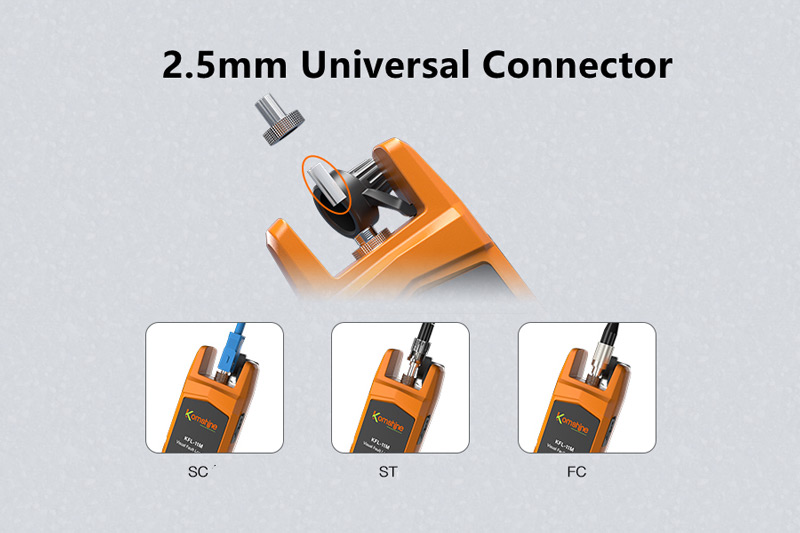 How to use KFL-11M?
Long press power key 2s to turn on, it is always on when it is turned on, and you can check whether the fiber jumper is connected and in good condition. If there is a red light leakage in the optical fiber line, turn on the flash mode (press the power key again) to quickly find the optical fiber fault point.
How to turn on KFL-11M LED light?
The user only needs to long press the LED light key to quickly turn on the LED light.
How to turn off the automatic shutdown function of KFL-11M?
Just long press the power button until the indicator light flashes 3 times and then loose, and the automatic shutdown function is turned off.