Know more about optical fiber connector detector
At present, 5G base station is built on a large scale, 4G base station is updated and upgraded, and a large number of new equipment such as optical fiber, optical module and optical devices are used. The optical fiber or equipment in use can't be guaranteed not to be contaminated with dirt, therefore, the optical fiber end detection becomes more and more urgent, at the same time, there are more and more network construction workers began to pay attention to the end detection operation.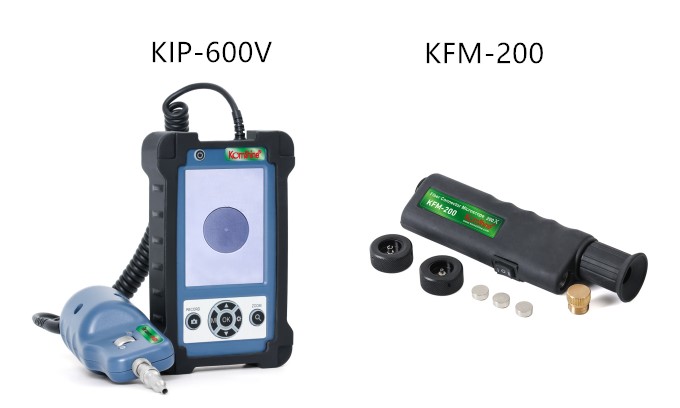 Dust, grease and clothing scratches, etc. are attached to the surface of the optical fiber end face. If no cleaning measures are found and made, once they are connected to each other, a series of problems will be brought to the rear, affecting the optical network signal transmission.
KomShine's KIP-600v optical fiber connector inspector, KFM-200 optical fiber microscope, quickly and efficiently carry out the end face detection operation, to provide you with a professional optical fiber end face detection solution.

KIP-600v 3.5 inch HD LCD display; real time video,support extend TF card, quick check the pollution degree of female connector and male conector;its roller type focal ring can effectively magnify 400x;support multiple adapters-SC、FC、ST、LC;equipped with large capacity lithium-ion batteries with a capacity of up to 4000 mAh.

The amplification rates of 200 and 400 times are switched to each other; Imported coated lens, stain clearly visible; Supporting SC/FC/ST/LC connector, 1.25 mm & 2.5mm adapter; Grinded silica gel shell, anti-skid, anti-fall and anti-shock; Small size, one-handed, convenient and fast.