How to choose the optical fiber connector inspector?
Since the commercial use of 5G, the construction of 5G network has developed rapidly, and the market demand for new equipment such as optical fiber and fiber optic cables and optical devices is growing day by day. At the same time, the workload of end face detection for new equipment has become heavy. How to improve the efficiency of end face detection and how to choose a high performance optical fiber end face detector has become an urgent problem to be solved.
The strength of the manufacture
At present, the domestic optical communication market mixed, buy optical fiber end face detector must identify the brand, and choose the normal and strong strength of the production of enterprises, such as this manufacturer from the product design, production, quality inspection, will be strictly checked, and have a perfect screening mechanism, the products such as the natural equipment will not be bad. KomShine as domestic optical communication professional manufacturers, is a collection of R&D, production, sales in the integration of optical communication enterprises, have their own product research and development center, product line, storage, on the quality of the product is to the user complete rest assured that choose such a good manufacturer, is a prerequisite for you.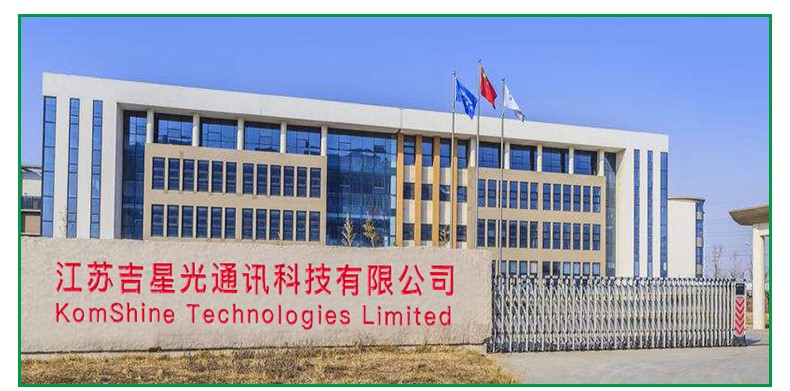 User's feedback
KomShine's products have spread all over East China, South China, North China, Northeast China and other regions in China, with a relatively large number of users, and the user praise reaches more than 90%. In addition, KomShine optical fiber end face detector has been exported to Europe, North America, South America, Australia and other countries and regions, deeply favored by users.
Product property
KomShine KIP-600v fiber connector detector, provides you with an effective fiber interface inspection program.
KIP-600v 3.5 inch HD LCD display; real time video,support extend TF card, quick check the pollution degree of female connector and male conector;its roller type focal ring can effectively magnify 400x;support multiple adapters-SC、FC、ST、LC;equipped with large capacity lithium-ion batteries with a capacity of up to 4000 mAh.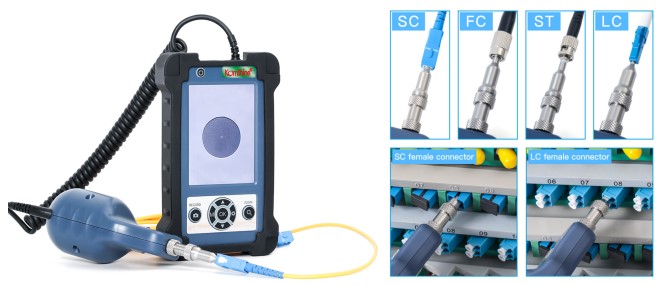 Service
In addition to excellent product quality, product service is also very important. As a manufacturer of optical communication, KomShine also attaches great importance to products and services, and has trained a large number of professional and technical personnel who can professionally and carefully answer and solve various problems of products and services encountered by users.