GoodNews!KomShine Spanish and Russian website is coming!
As an optical communication manufacturer, KomShine Technology Ltd. is committed to providing optical communication solutions for every customer, constantly innovating and developing, and striving to present high-quality optical communication products for users at home and abroad.
Under the leadership of the global strategic layout policy, KomShine has launched its Spanish-Language website and Russian-language website in order to spread the corporate culture, enable users to better understand KomShine and better serve the customers. KomShine strives to develop and launch cost-effective optical communication products and strives to become an optical communication brand recognized by the market.
KomShine Spanish-Language website: https://www.fusionadora.com/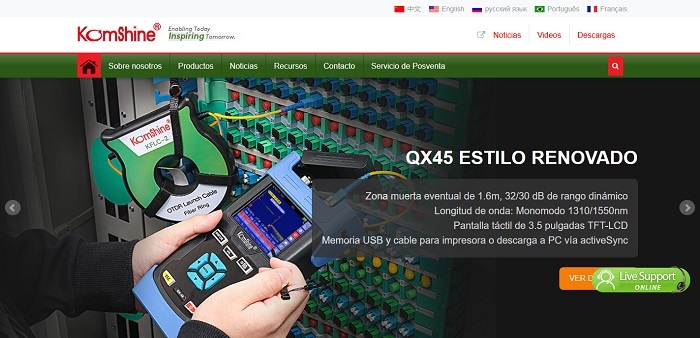 KomShine Russian-Language website: http://russian.komshine.com/