Focus on 2020 OFC,Komshine Booth 4820
OFC20 is held in San Diego Convention Center, San Diego, California, USA at March 8th . It is reported that more than 500 enterprises from all over the world participate in the exhibition. Komshine technology LTD. (KomShine), as a professional manufacturer of optical communication instrument in China, is participating in the exhibition again. We have prepared many products such as optical fiber testing, cleaning, splicing series for you.

Komshine displays the products on the Booth 4820, the following 3 products is new product: optical fiber identifier KFI-40, interface detector KIP-600V, updated type OTDR QX45. Especially the updated QX45, it combines traditional OTDR with interface detect function, not only can test the fiber link but also detect the fiber interface, this product is very popular with customers at the exhibition.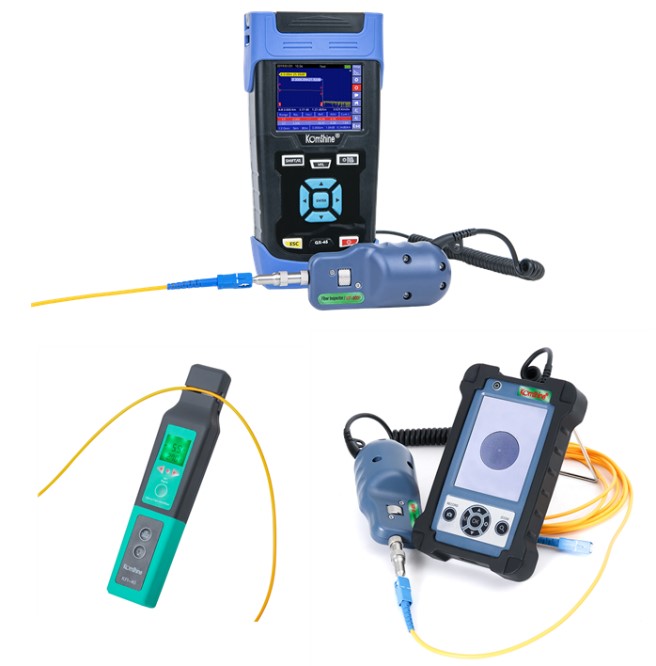 Also we bring you fusion splicer , fiber test tool kits, optical fiber interface cleaning and detecting tools. Hope you have interest in of these. If you are not familiar with some products, our salesman will operate them for you.

In order to let customers have a better experience, but also understand the products faster, better and more accurately grasp the usage of products, we specially made videos for each product, showing the powerful product functions; in order to give customers a clear and comprehensive understanding of KomShine products, so as to quickly enter the working state in the later stage.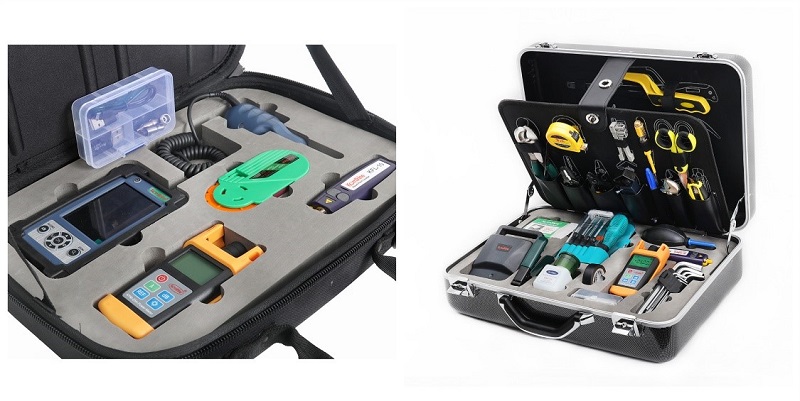 In the actual construction situation, sometimes the tools are not complete or lost, which reduces the construction efficiency of optical fiber and also extends the construction schedule. The KCI-6D optical fiber cleaning detection set KFS-40 optical fiber splicing tool set exhibited is a good solution to this problem.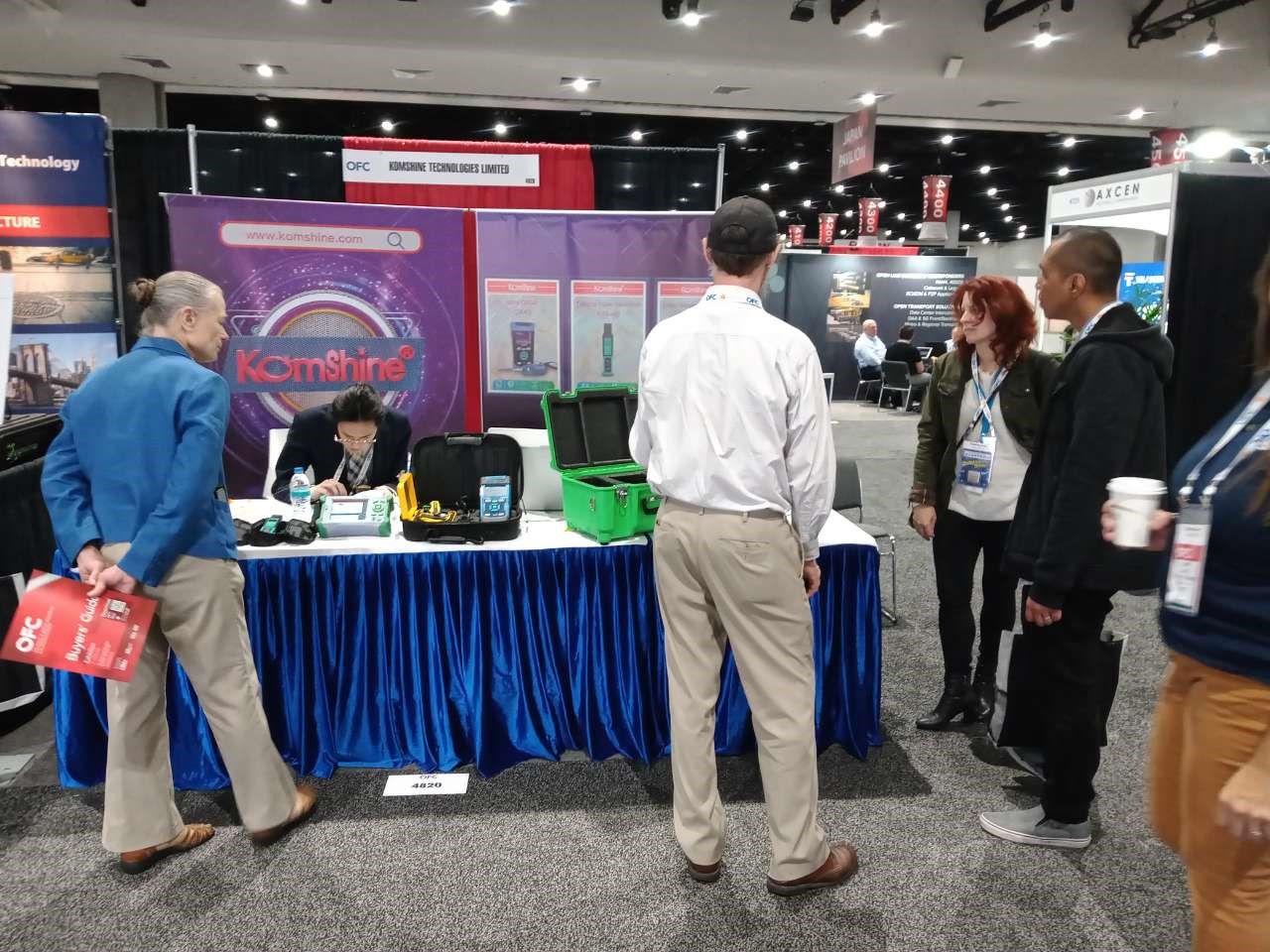 In recent years, with the continuous upgrading of Internet communications, especially the vigorous promotion of 4G, 5G communication network construction in the world, the demand for optical fiber products has become higher. Komshine has taken this into consideration at the beginning of the development and design of products, and strives to present customers with cost-effective products. Komshine products have complete supporting facilities, guaranteed after-sales service, and one-stop product service, which have won the attention of many domestic and foreign users at the exhibition
While OFC20 is in progress, please continue to lock the Booth of Komshine 4820. We are looking forward to showing you the high-quality optical communication products, and we also hope to give you a detailed explanation of Komshine products and related optical fiber knowledge.