Say goodbye to messy optical toolkit, and give you a different new experience ③
Before, we have introduced the FTTH tool kit, the fiber inspection and cleaning kit. Today, we will talk about the fiber inspection and testing kit.
In order to meet the needs of users for fiber inspection and fiber measurement, KomShine has launched the KLT series of fiber inspection and test kits. Compared with the previous two series of kits, this type of kit can be said to be supplemented and upgraded, which can basically meet the current fiber measurement requirement.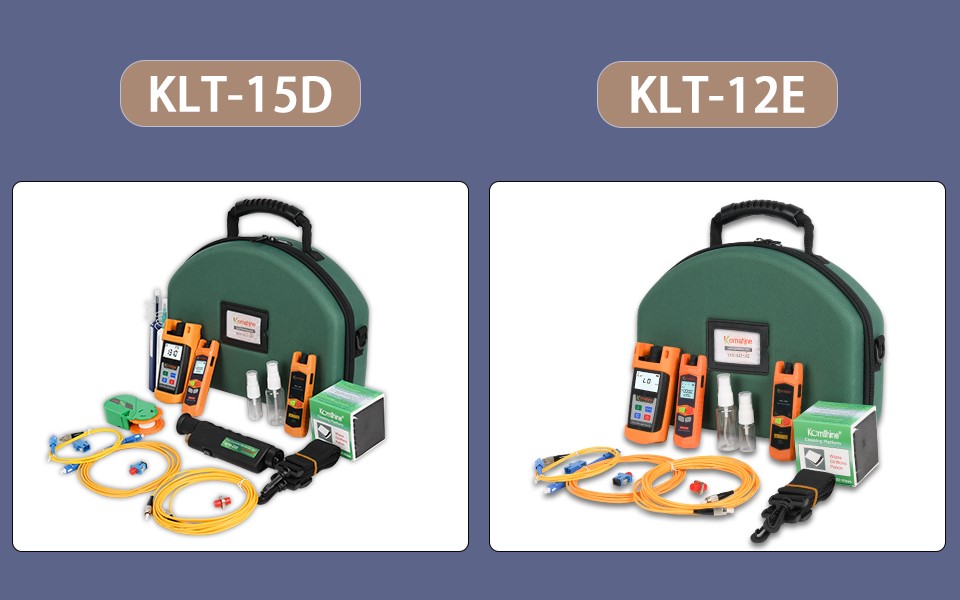 KomShine's R&D team visited many customers at the beginning of the toolkit design, and also did a lot of market research, striving to provide a toolkit that can really help users solve problems.
KomShine KLT series of optical fiber test kits are divided into two models: KLT-12E and KLT-15D. In contrast, the KLT-15D toolkit has a more abundant configuration, which adds optical fiber connector microscope, one-click fiber connector cleaner, fiber cleaning cassette, users can choose according to actual needs.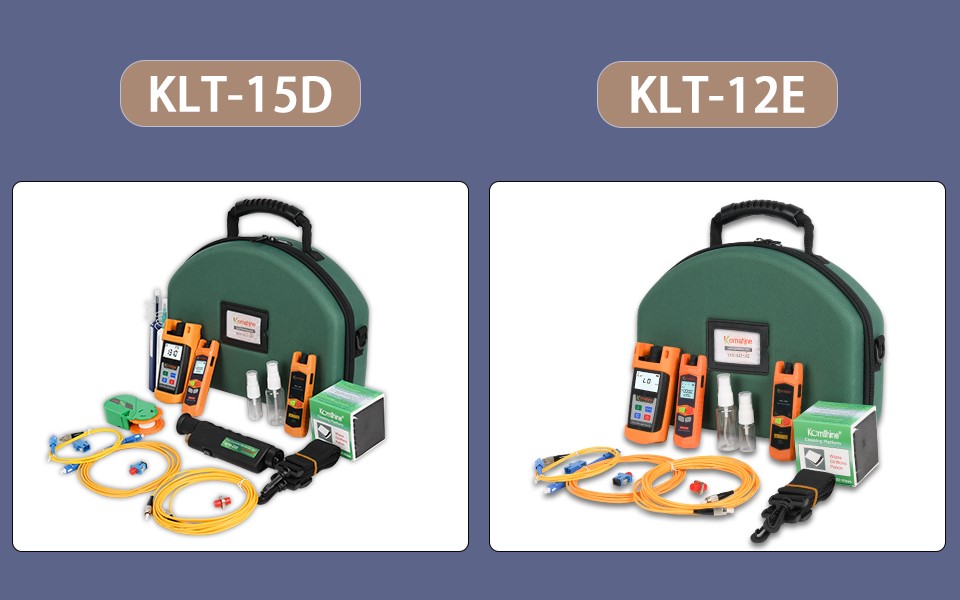 Take KomShine KLT-15D tool kit for example:
Portable, collision - proof
KomShine KLT-15D kit features ergonomic curves, a heart-warming mosaic of soft plastic handles that reduce negative gravity for hand comfort and a shoulder strap for sloped back. It takes full advantage of the three-dimensional layout, making it easy to use the rummaging tool to locate the tool at a glance; At the same time, it adopts high-density sponge precision mold opening, one-time molding, separated design, fully fixed tools, protect tools from collision, not easy to lose.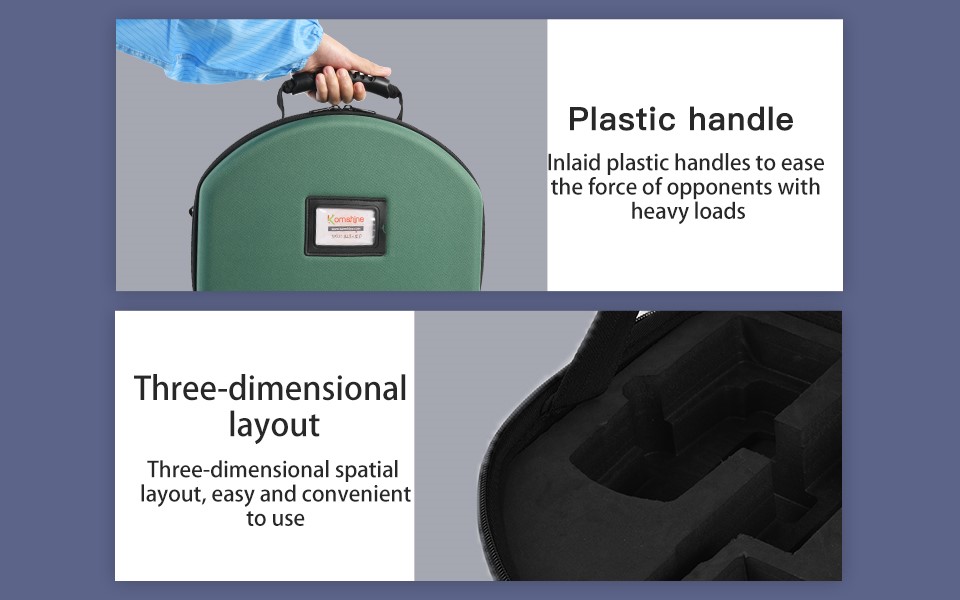 Waterproof and wear-resistant, large capacity
KLT-15D is made of EVA material, which is waterproof and wear-resistant, and has a waterproof coating on its outer layer, so you don't have to worry about getting wet when working outdoors in rain or snow, and you don't have to worry about water damage. Not only that, KLT-15D's configuration is quite rich, covering the necessary tools for measurement, inspection and cleaning, and can also adapt to all indoor and outdoor operating environments.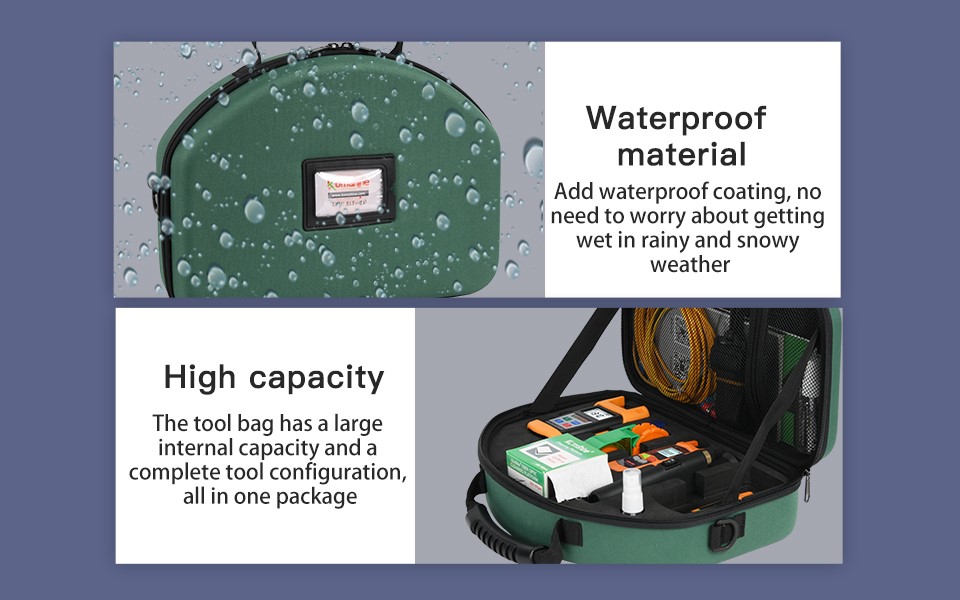 KLT kit main tools
KLT-15D kit's the configuration is quite rich, contains KomShine 2021 new products, such as KPM-11M back-clamped optical power meter, KFL-11M back-clamped mini VFL; KCC-600 portable optical fiber cleaning box, KLS-25M stable light source, KFM-200 fiber connector microscope; and many commonly used basic accessories, such as optical launch cables, optic couplers, alcohol bottles, etc., simply let you have a one-stop fun experience. In order to let customers better understand KomShine, exquisite product catalog is also presented in the kit!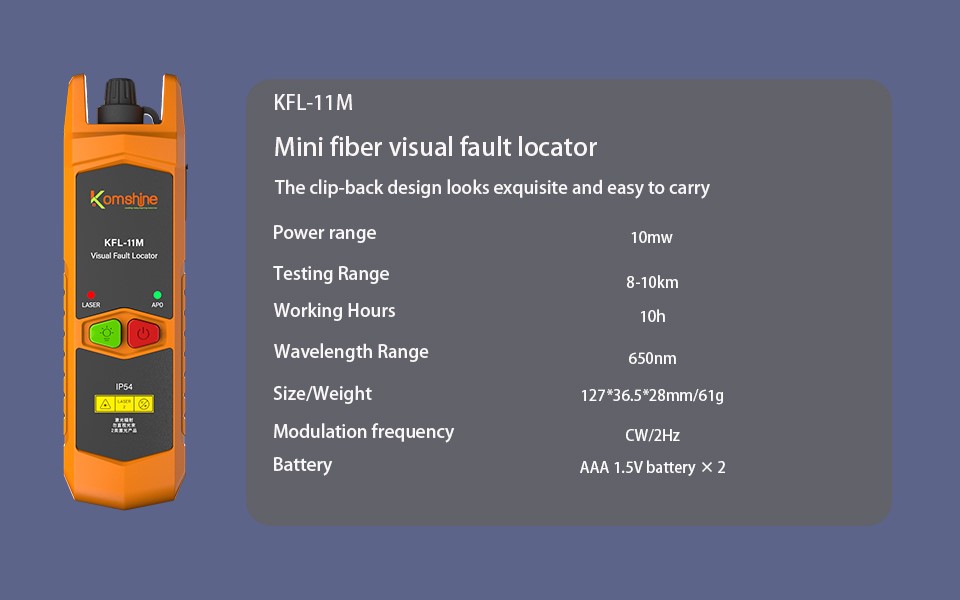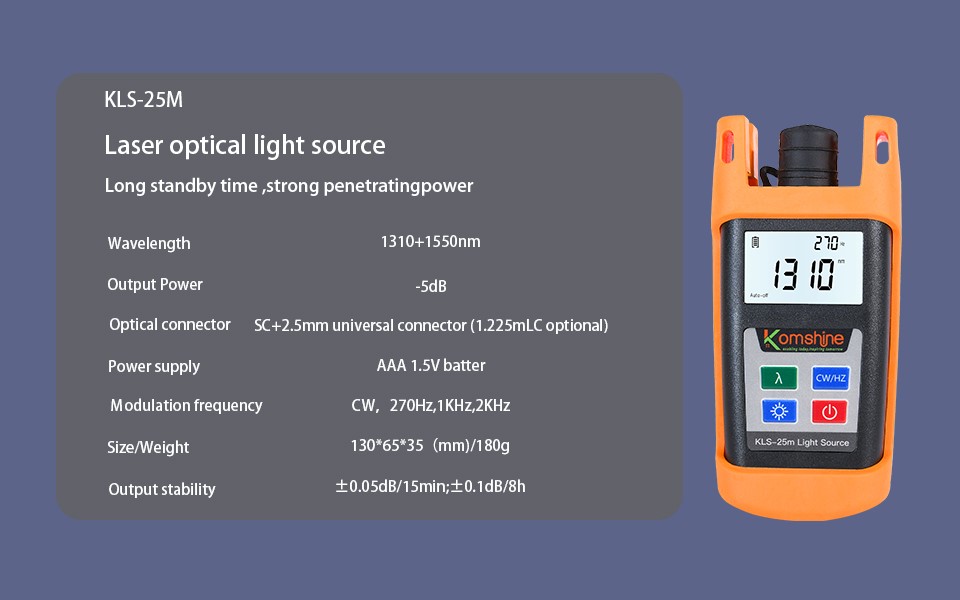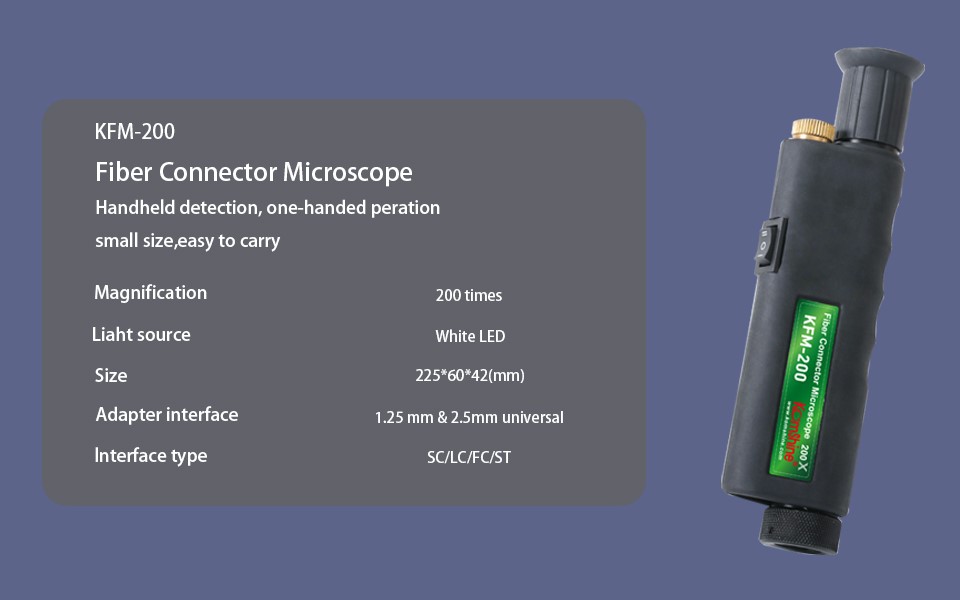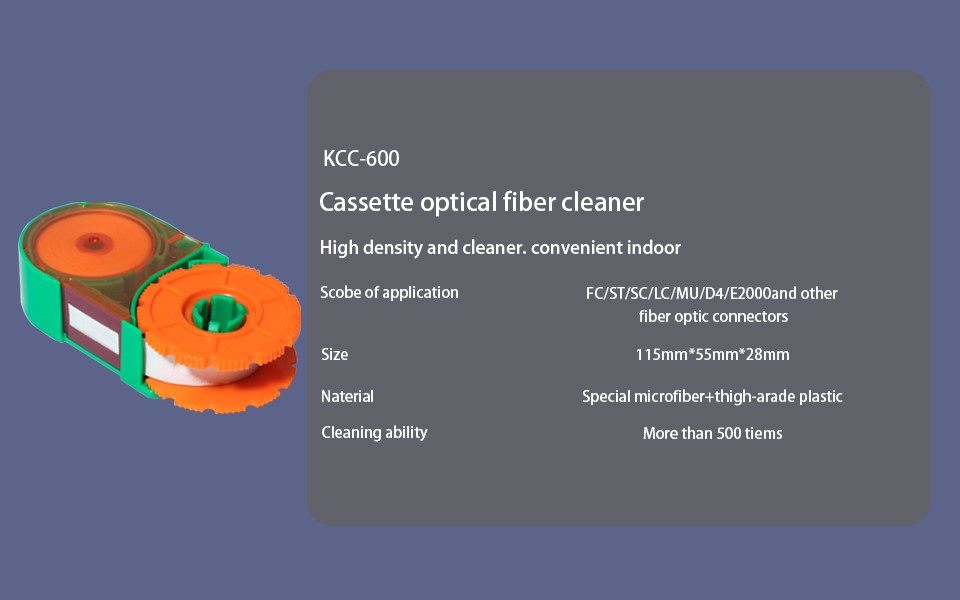 Is the KomShine KLT series inspection and test kit super practical? The KLT series tool bag is not only light and easy to carry, but also can help you save a lot of time and money costs, so that you can own it without any worries.