Say goodbye to messy optical toolkit, and give you a different new experience ②
There is no fault in the optical fiber link after detection, but the optical signal quality is not ideal and the loss is large. The reason is actually caused by the dirty fiber end face. Although the optical fiber and cable are inspected and cleaned before leaving the factory, the end face of fiber is easy to adhere to dust when we use it; during operation, the end face of the optical fiber is easily touched by hands, causing the end face to be stained with sweat. Then how to replace the ground to detect the end face that is invisible to the naked eye and clean the end face accordingly? No, KomShine has launched the KIC series of optical fiber inspection and cleaning kit to provide you with optical fiber inspection cleaning solutions.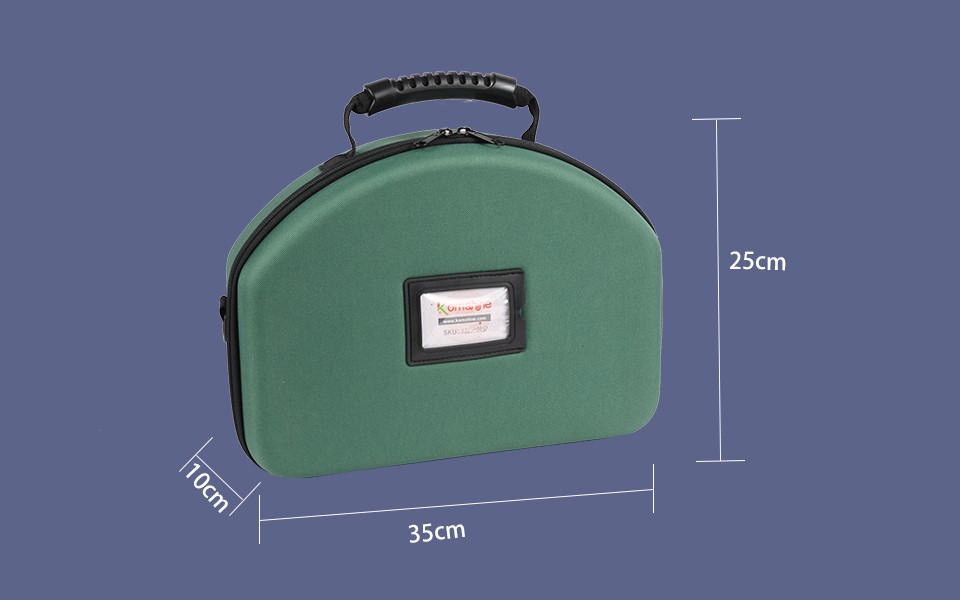 At the beginning of the toolkit design, the KomShine R&D team visited many customers, listened to and collected their suggestions, and also did a lot of market research, striving to launch the toolkit to help users solve their actual needs.
KomShine cleaning and detection kit is divided into two kits, namely KIC-05D and KIC-05E; These two tool kits are only different in optical fiber end detection products. KIC-05E is equipped with optical fiber connector microscope, and KIC-05D is equipped with optical fiber connector inspection system. Users can choose according to own needs.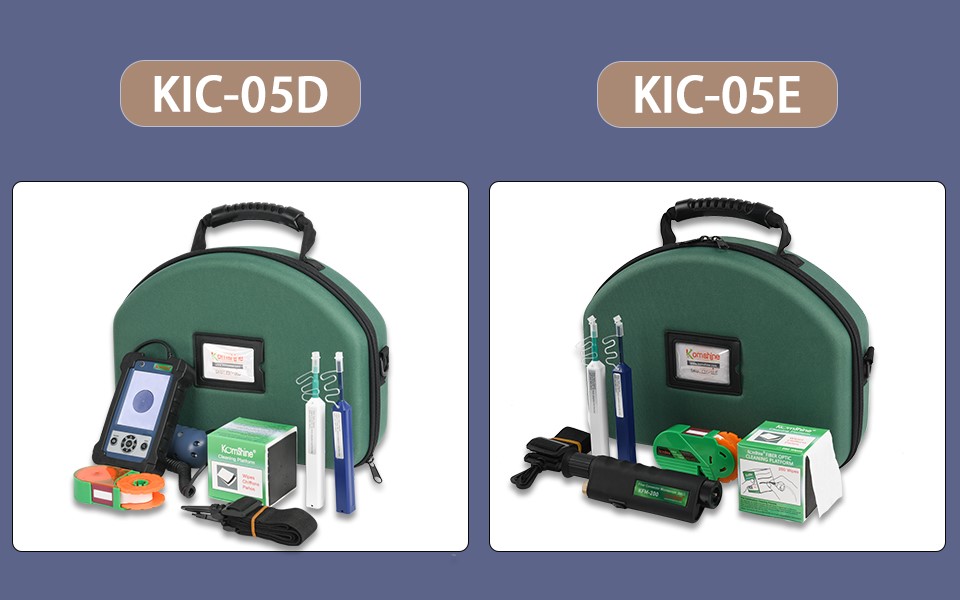 Take KIC-05D for example:
Portable, collision - proof
KomShine KIC-05D kit features ergonomic curves, a heart-warming mosaic of soft plastic handles that reduce negative gravity for hand comfort and a shoulder strap for sloped back. It takes full advantage of the three-dimensional layout, making it easy to use the rummaging tool to locate the tool at a glance; At the same time, it adopts high-density sponge precision mold opening, one-time molding, separated design, fully fixed tools, protect tools from collision, not easy to lose.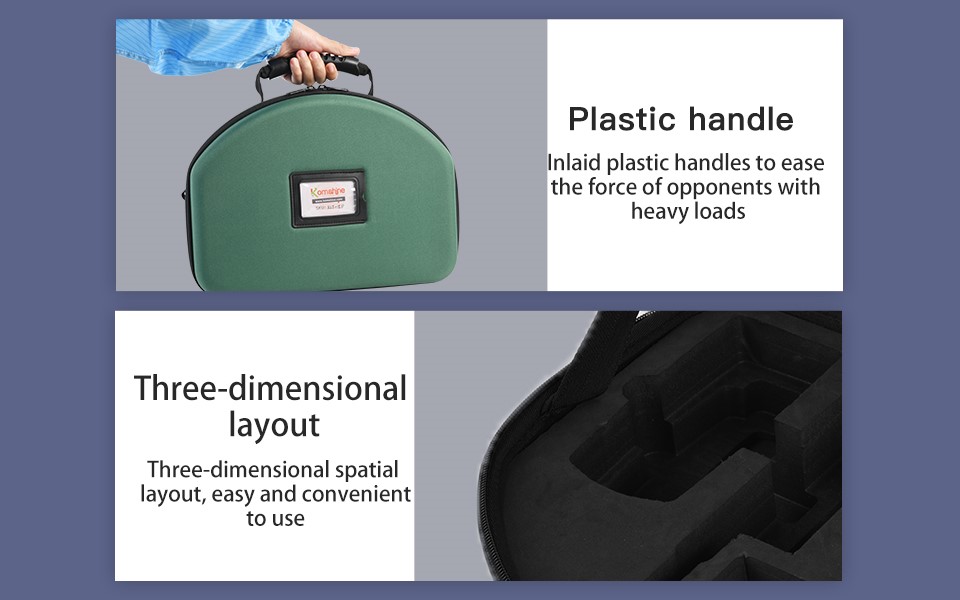 Waterproof and wear-resistant, large capacity
The KIC-05D kit is made of EVA material, which is waterproof and wear-resistant, and has a waterproof coating on its outer layer, so you don't have to worry about getting wet when working outdoors in rain or snow, and you don't have to worry about water damage. Not only that, inside the fiber cleaner is fully configured, no longer need to go around to choose fiber cleaner.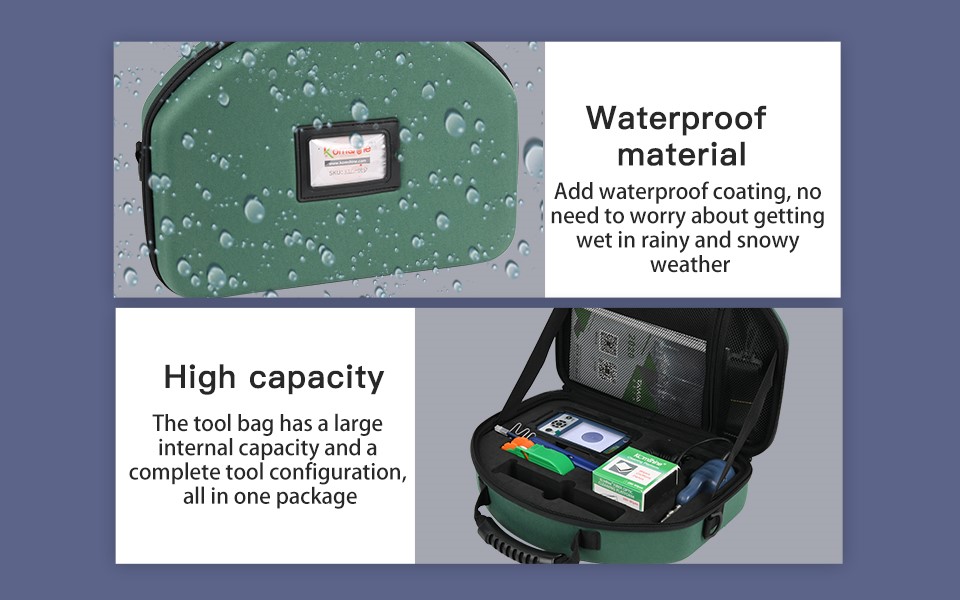 Main tools
The KIC-05D tool kit is equipped with the KIP-600V fiber connector detector, fiber connector microscope, KOC optical fiber one-click cleaner, KCC optical fiber cleaning cassette, and FOCP optical fiber cleaning platform, also a quality product catalogue.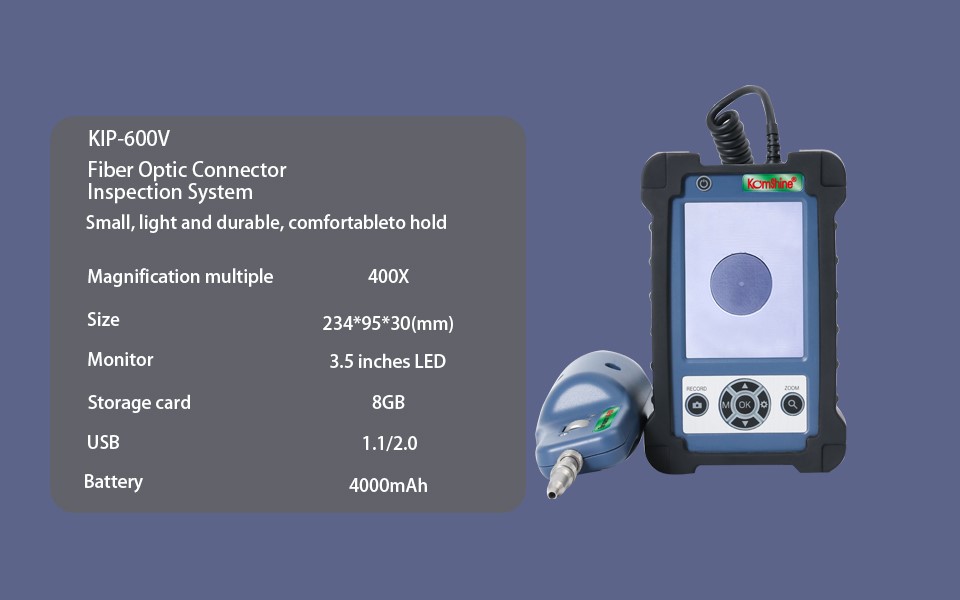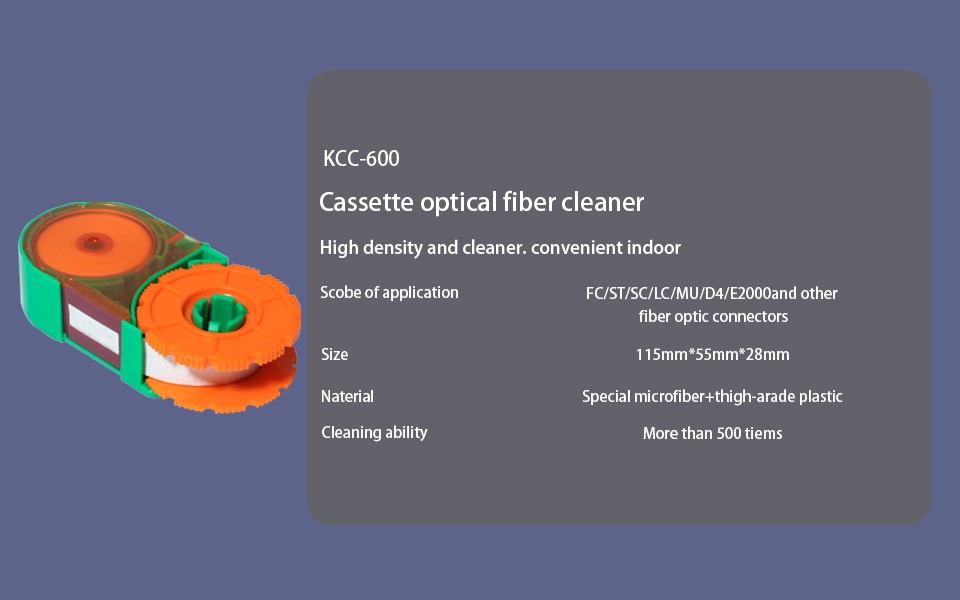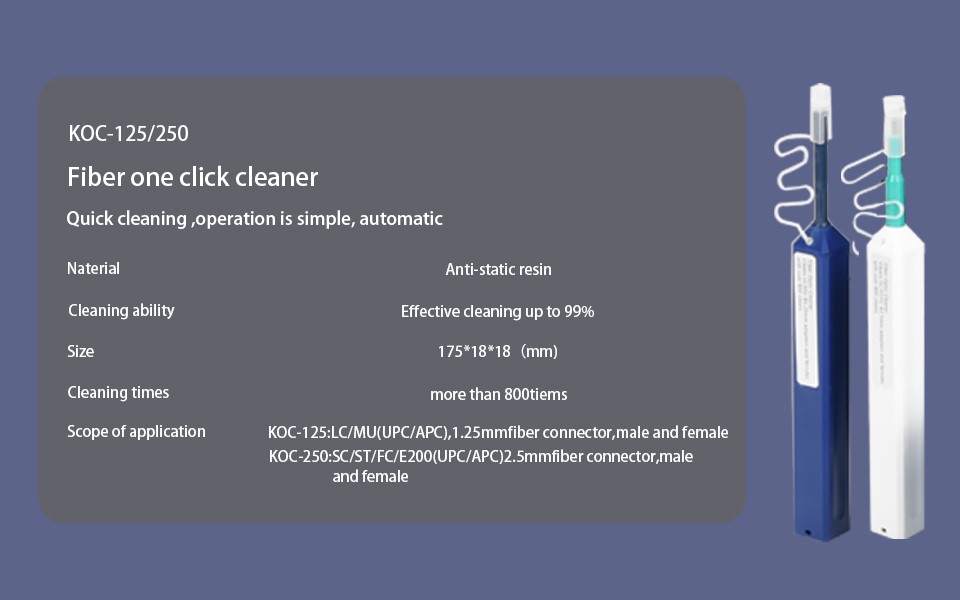 KomShine KIC fiber inspection and cleaning kit is suitable for fiber end-face cleaning, end-face inspection and other fields. The tool kit includes end-face cleaning, end-face inspection and other common tools. This kit has the advantages of rainproof, drop-proof, easy to carry, large capacity, small size, etc., you can't put it down.