Komshine the 20th CIOE China Optical Expo ended suessfully
The 20th CIOE China Optical Expo was successfully held at the Shenzhen Convention and Exhibition Center on 8th, September. 2018. Komshine Technologies Limited launched the new FX37, GX37 fiber fusion splicer, QX50 OTDR and other fiber optic products received high attention from the market and customers,Received high praise from the industry!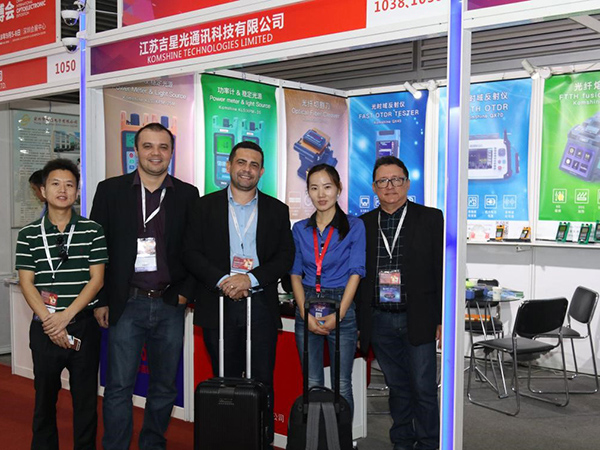 China Optical Expo (CIOE) was founded in 1999 and is held in Shenzhen every September. It is the largest professional exhibition of optoelectronics in China and a member of the International Exhibition Federation (UFI).This exhibition is divided into LED technology and application exhibition, optical communication exhibition, laser infrared exhibition, precision optics exhibition, smart city exhibition and other professional exhibitions, and held the China International Optoelectronic Summit Forum (CIOEC).
Komshine has long adhered to the business philosophy of "excellence, continuous innovation" and is committed to providing high-end products and solutions to the industry.At the Expo, through the experience and communication, Customers can directly feel the products of Komshine.
Komshine will continue to innovate as always, and give back to the society with higher quality products!