Komshine carried out a professional promotion of new product in Thailand, April.
Komshine went to Thailand with our multiple products in April.We had a professional promotion meeting with local installer and engineer.At the meeting, the optical fiber knowledge trainer popularized a lot of useful knowledge and small skills that can be used in daily work.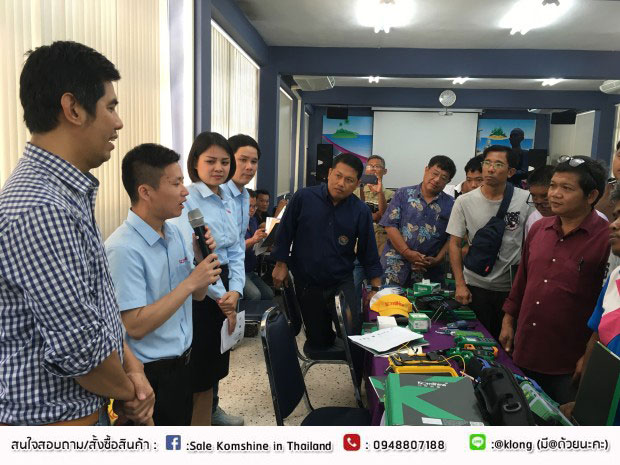 The training engineer introduced the commonly used optical fiber communication instruments which were independently developed and designed by Komshine for local practical operators,such as optical fiber fusion splicer, series of power meter, optical fiber identification, red light pen, optical fiber cutting tool and showed how to operate these instruments. Through this in-depth operational learning, Thai optical fiber staff will more quickly apply knowledge to the actual.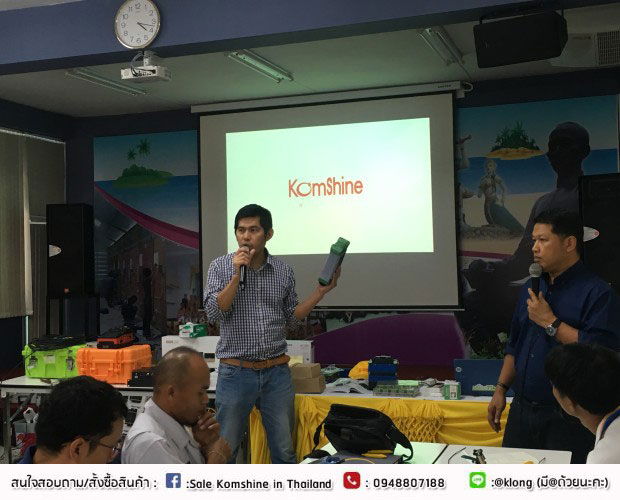 At the meeting,we introduced two new products: optic fiber cleaning platform FOCP and end-face detector KIP-600V
A. FOCP reduces the operation difficulty of equipment cleaning and can protect the equipment to reduce unnecessary losses. Whether it is FC or SC, only needs a stroke on it and the pollutants will be cleared immediately.
B. Faced with dozens or even hundreds of optical fiber joints don't know which need to clean up? With the optical fiber end - face detector, you can detect the fouling condition of the port. Komshine KIP-600V supports up to 400 times magnification and the 3.5-inch HD LCD display with 300,000 effective pixels, makes the dirt clearly visible.The machine can support SC, FC, ST, LC, SC female connector, LC male connector.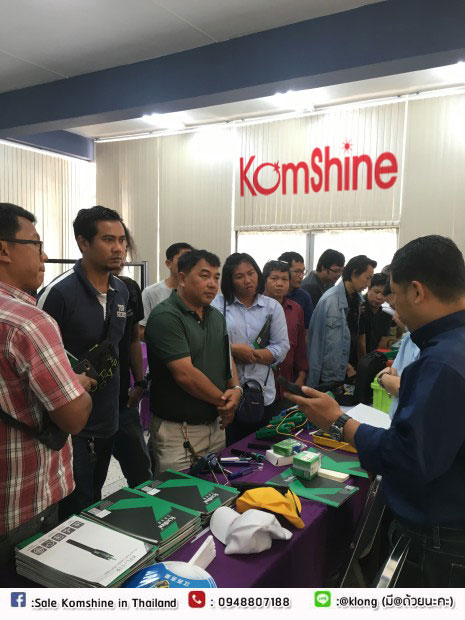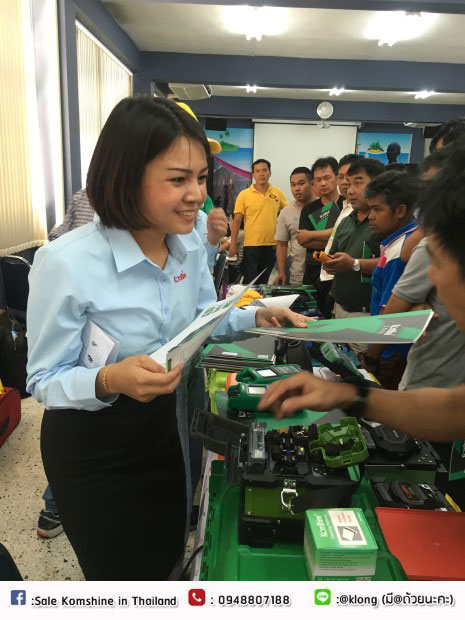 KIP-600V makes the dirt become invisible. You only need to insert the optic fiber connector then you can view the pollution situation. Real-time video recording and expansion of TF card,convenient and fast recording of measurement information. Support data playback to facilitate inspection and data statistics