You'll find some secrets after testing the optical fiber interface
Here we will share the evaluation of optical fiber interface detector KIP-600V.
1、Appearance and function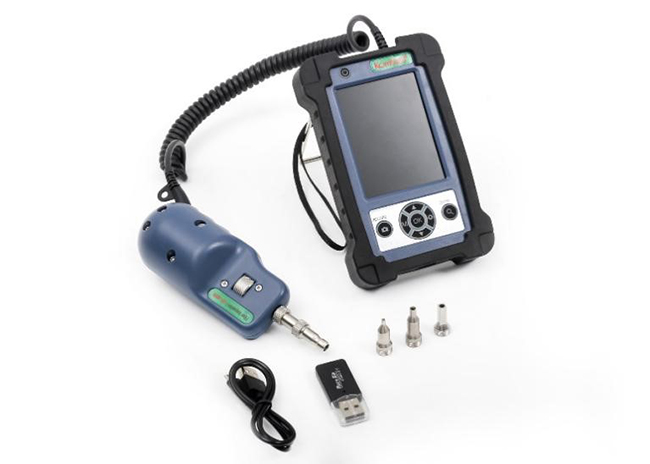 KIP-600v optical fiber interface detector portable test, comfortable to hold, small and light, with a 3.5-inch screen display, not only can clearly detect the stains on the end face of the fiber, but also can improve the brightness and clarity to avoid visual fatigue;80 rotating metal bracket, bracket Angle can be adjusted at will, stable and convenient, no need to watch on the handheld screen.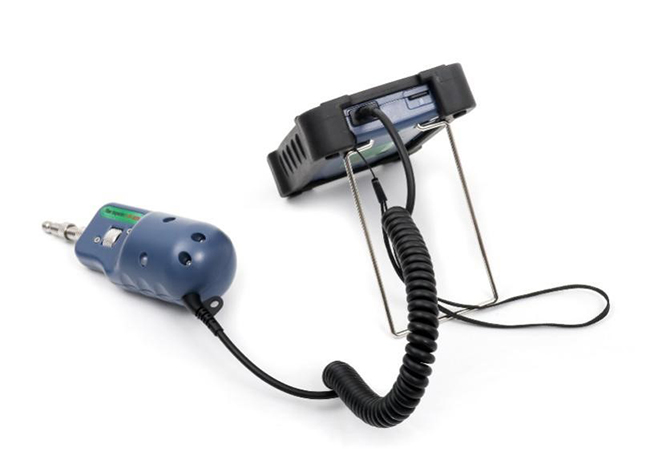 KIP-600v can support 400x magnification,detection and identification accuracy is very high, only less than 1 micron. In order to avoid accidental damage such as collision and fall in the process of transportation or use, the detachable protective silicone cover is specially designed. Long time outdoor testing equipment easy to run out of electricity? Don't worry about this,kip-600v end face detector is equipped with 4000mAh large-capacity lithium battery, with a 20-hour standby.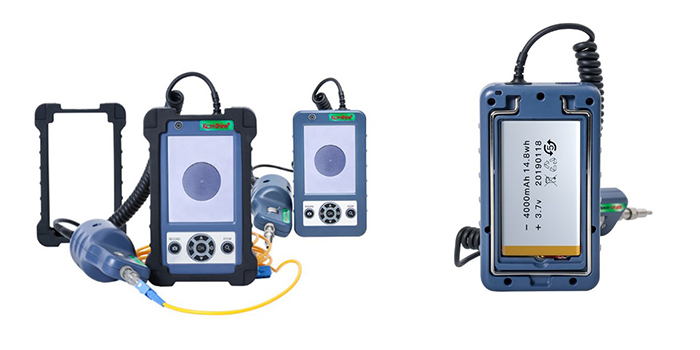 The KIP-600V support usual SC、FC、ST、LC connector,but also female SC&LC connector. To facilitate the recording of measurement information, it can also support an external extended TF card, which can be stored into the computer through a USB card reader for the convenience of later detection data statistics.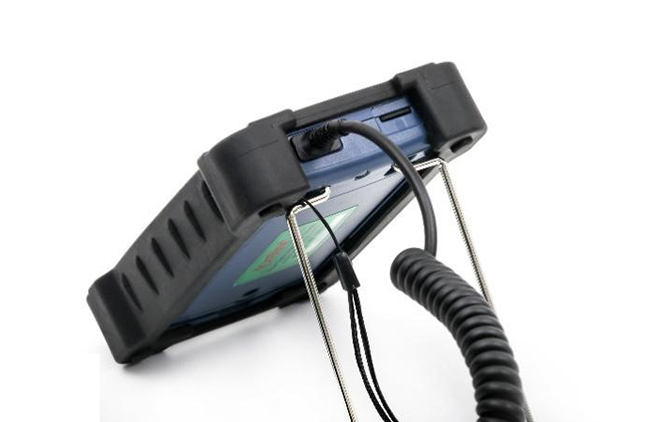 2、Test
We test SC、FC、ST、LC connector,and find that the interface is so dirty.……The end face is attached with a large number of dust, sweat, clothes, scratches and other visible dirt, which will greatly affect the transmission of optical fiber signal.(Notice that,when inserting, the display of the interface detector screen may not be very clear, so we need to turn the helical focus button at the handle to adjust until the screen is clear)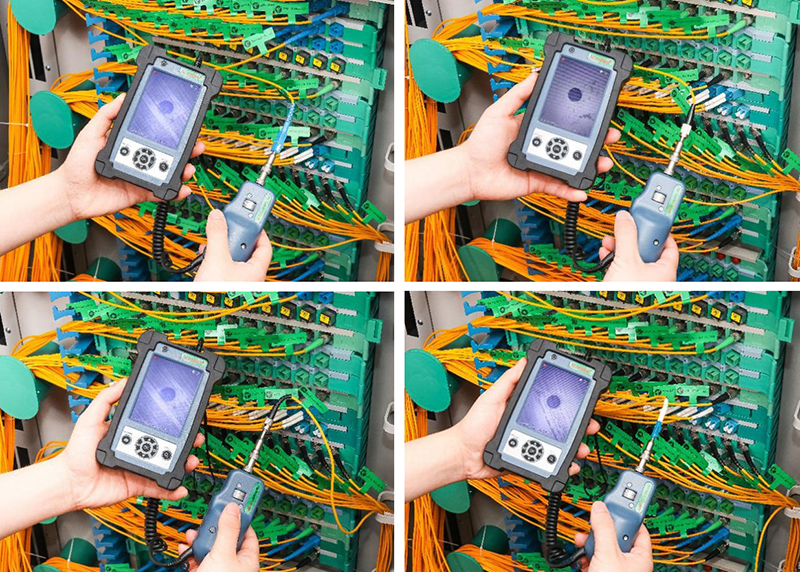 We also detect female SC&LC ,they are also very dirty. So,in the process of fiber construction fiber interface cleaning is indispensable. Next will show you how to clean the fiber.

You can use komshine optical fiber connector cleaning platform or KCC-550/660, fiber insert core gently wipe a few times to complete the fiber cleaning.
It's more convenient to use one-click cleaning pen KOC125/250.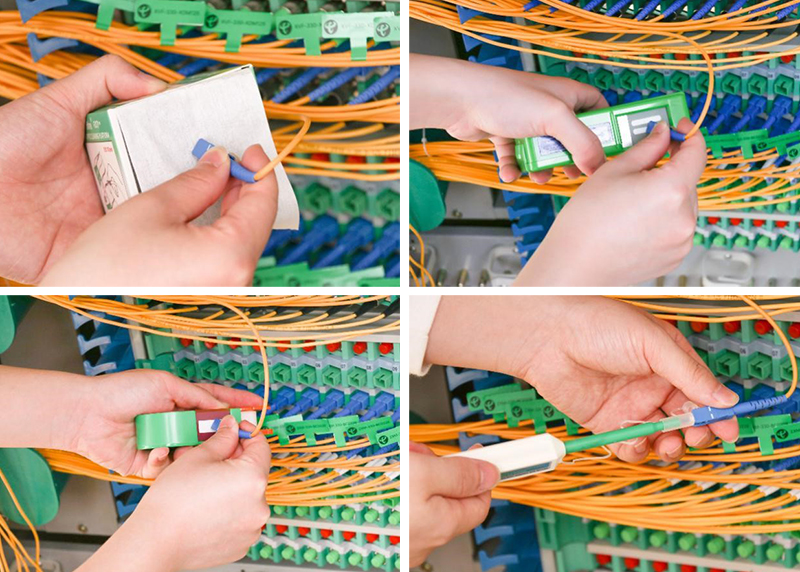 After cleaning, we use KIP-600V to test the interface again, we find that all the dirty are gone.

3、Optical signal transmission is affected by polluted interface.
In actual construction process, the most front-line workers in order to save time won't go to test fiber interface, think that is good as long as the optical fiber unobstructed trouble-free, actually this is wrong. When optical fiber interface attached a lot of dirty, will greatly add the quality of the signal of optical fiber transmission loss, for optical fiber in the late maintenance upgrade, etc have many disadvantage (front-line workers's toolkit will with optical fiber end face detector and optical fiber cleaning products).